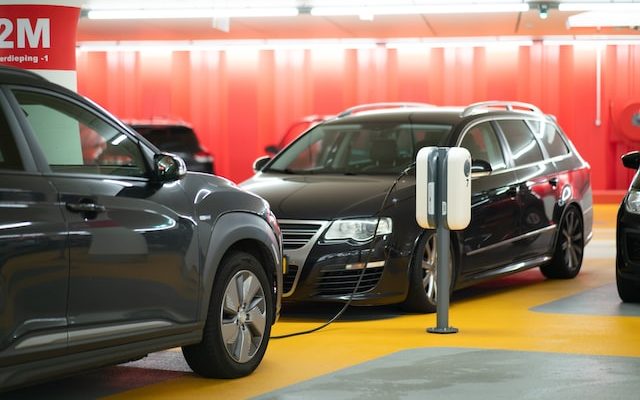 By Andrew Maclean
Kiwis are plugging in to electric vehicles in record numbers.
According to the latest sales data from the Motor Industry Association, new registrations for electric vehicles has significantly increased year-on-year, highlighted by the Tesla Model Y topping the charts as New Zealand's most popular car in September 2022.
While the 9892 new EVs that have been sold in New Zealand so far this year constitutes still less than 10 percent of the total market share, electric vehicles are the fastest growing segment which is indicative of their acceptance and greater availability.
The growing number of EVs, however, is creating problems among the charging network designed to support them; there isn't enough of them.
Owners are reporting bottlenecks and long waiting periods at charging stations as other users leave their vehicle for extended periods of time, and worse, non-electric vehicles parked in front chargers are rendering them useless.
So, what can be done to improve it? A little etiquette and understanding, perhaps.
State of Charging Infrastructure
According to the Waka Katohi (New Zealand's Transport Authority), there are currently around 600 public electric vehicle charging stations operating across New Zealand.
As we outlined last month in Driving Insights, the majority of those are basic AC wallbox chargers that take hours to replenish an EV's battery pack while fewer than one in five are DC fast chargers that can get you back on the road in around 30 mins.
The Ministry of Transport last month confirmed that more than 30,000 electric vehicles are currently registered in New Zealand, which means that EVs are now more likely to wait for a vacant outlet to recharge their vehicles.
In some cases, that might be a few hours. Or, rudely, an entire working day.
That will be improved over time as more EV charging stations are installed, with the government – along with private enterprise – promising to invest millions to build a wider network over the next decade or so.
But right now, it means the EV community – along with all other motorists – need to work together with a degree of charging etiquette that ensures the existing network operates as effectively and efficiently as possible.
What is Charging Etiquette?
Essentially, for the limited charging network we have at the moment to work properly, it requires a collective understanding from EV owners to use chargers only when required, and only for the time needed to replenish the battery.
Now, electric cars take longer to refill than a conventional vehicle with a petrol engine, and there are a significant number of 'destination' chargers installed at locations such as shopping centres, hotels, restaurants and tourist attractions.
These are designed to be a convenient way to recharge an EV while being productive with the time it takes to refill the battery.
But, considering most are slow-rate AC chargers and you may be away from the vehicle for an hour – or more – they shouldn't be used if you have more than 70 per cent charge or if you have a short commute home afterwards. Leave them free for another EV owner that might need it more urgently.
For the long-term health of the battery, it is best to limit the number of charging cycles anyway as the heat generated while recharging can damage individual cells and reduce the driving range. To optimise the longevity of the battery, only recharge it when the state of charge is less than the distance you need to cover and refill it to no more than 80 per cent – especially when using DC rapid chargers.
These fast chargers are, as the name suggests, built to allow EV owners to get back on the road quickly. As such, users should only leave their vehicle unattended for a short period of time.
In any case, as almost every EV available now has a smartphone app that can monitor the battery's state of charge, check it regularly and move your car to free the charger when the battery is full.
And, obviously, if you don't drive an electric vehicle, don't park in front of an EV charging station.
Charging Etiquette in the workplace
The same rules are probably even more critical for any business running a fleet of electric vehicles to make them work effectively.
If the vehicles are required to be on the road during working hours, they obviously need to be fully charged at the beginning of the day to prevent any downtime.
If the business has installed its own charging infrastructure, this means the vehicles could be recharged overnight to complete the tasks required of them, and potentially plugged-in again at the end of the day if they need more driving range for the next day.
For any EVs being used to simply commute to and from the workplace, they can then utilise the vacant chargers during working hours.
If the workplace only has a limited array of chargers, this requires some management – and charging etiquette among EV users – to ensure each vehicle is being recharged effectively and only when required.
As it is in the public domain, EV users should constantly monitor their charging and move the vehicle when the battery is full.
Build a charging schedule
With advanced telematics now built-in to almost every EV that can monitor battery charging requirements, electric vehicles provide fleet managers with an opportunity to ensure the vehicles and users are as productive as possible.
The first step is educating users on the long-term benefits of limiting the number of charging cycles, and only replenishing the battery when needed to keep the battery optimised and maintain the maximum driving range. This will prevent those with range anxiety from plugging-in every day as if the car was a mobile phone, which will not only save time and keep chargers free for those that require them but also reduces energy useage and improves the residual value of the car at the end of a lease agreement.
From there, have an overview of the individual vehicle requirements and understand how often they may need to be recharged, whether it's daily (for vehicles on the road) or every few days or weekly (for vehicles that simply commute to the workplace each day).
If the business or premises has EV charging outlets, build a weekly schedule that provides each EV user with fair use of the infrastructure with provisions for any exceptional circumstances.
If you're planning to install EV charging to support a growing – or future – fleet of electric vehicles, understanding your fleet vehicle useage will support how many outlets are required to operate effectively.
With more electric vehicles on the road, and plenty more on the horizon, there's a race to build more charging stations to support them.
Until the network catches up, a little courtesy – and some charging etiquette – will go a long way with EV owners, both metaphorically and literally.
If you're considering the transition to electric motoring, contact SG Fleet today for all the expert help you need. 

Driving Insights