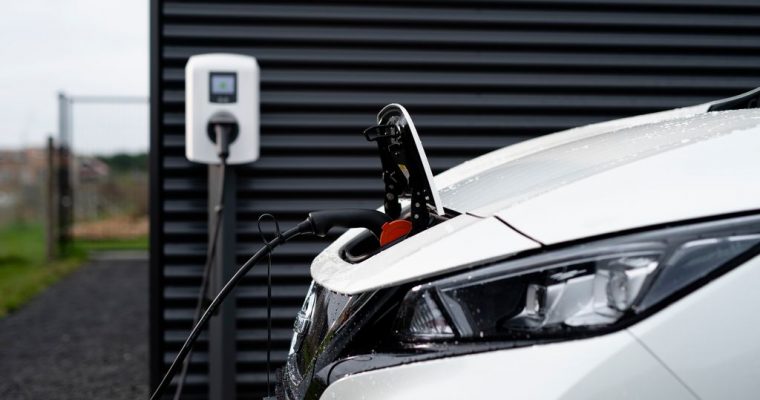 The EV charging conundrum
Driver
By Andrew Maclean
The chicken or the egg? That age-old question has stumped philosophers and scientists since the birth of time. 
And now, it is playing a similar role in the evolution of our motoring future. 
As the automotive industry slowly pivots towards zero emissions vehicles, the popularity of battery electric-powered vehicles has been dictated by two factors; the availability of EVs and the ability to recharge them conveniently. 
For anyone looking at the transition to electric cars – whether you're an individual or a business fleet manager – it is not a question of what comes first, the cars or the infrastructure, but rather a necessity that both exist at the same time. 
So, as we've covered in detail the ever-growing catalogue of electric vehicles coming to New Zealand in the next few years, let's look at how the charging infrastructure has developed so far and, as demand increases, what it will look like in the near future to ensure a seamless shift to electric vehicles. 
How to recharge an Electric Vehicle?
First of all, unlike conventional vehicles with an internal combustion engine that can only be refuelled at commercially operated petrol stations, there are myriad of options to replenish the battery pack in an electric vehicle. In fact, they can be recharged anywhere there is electricity; at home, the office, from public charging stations and, in an emergency, even the bakery near Bluff (if you ask nicely, and presumably buy a loaf of bread or two). 
Each solution, however, presents unique opportunities and compromises. 
For starters, like the volume of a petrol tank, the size of a battery pack (how much energy it can hold – measured in kilowatt hours [KWh]) and the power of its on-board inverter (how much energy it can ingest) will determine the time it takes to recharge. In any case, the larger the battery, the longer it will take. 
Secondly, the flow of electricity differs across each charging option, which further dictates the speed at which the vehicle can recharge. 
A 240V AC household power outlet is the most restrictive and can deliver around 2.3kW of energy. In this situation, it would take more than a day to fully recharge an EV that is equipped with a 60kWh battery. 
A higher voltage wallbox charger is the most convenient – and recommended – option for households and small business operators with dedicated parking spaces. This can increase the flow of electricity to between 7kW and 22kW, which drastically reduces the time it takes to recharge. 
Lastly, there is the ever-growing network of public charging stations that are being installed across the country. These vary in voltage from 22kW AC chargers – similar to the fastest wallbox – and 50kW DC 'fast' chargers to the most powerful 350kW 'ultra rapid' chargers that can replenish a large battery pack to 80 percent capacity in less than 15 minutes. 
Public charging network; today and tomorrow.
New Zealand has positively welcomed the dawn of the electric vehicle era, installing the very first public electric vehicle charging station in Northland more than seven years ago. 
Since then, the country now has more 600 EV charging stations built on the promise by the Waka Katohi (New Zealand's Transport Authority) that its state highway network would feature fast/rapid DC chargers every 75km. 
There are still some gaps though in remote – and battery-draining mountainous – areas and on rural and local roads. 
Last year, the New Zealand Energy Efficiency and Conservation Authority began a public consultation process to identify locations for new public EV fast charging infrastructure and how to prioritise the installation timeframe. 
It aims to deliver a minimum viable product approach and fill any gaps in the network as a priority over the next 12 months as part of Phase 1, with plans to develop a more comprehensive roadmap and model estimated EV charging demand in the future according to location or travel route. 
Will the network charge all EVs?
Because cars with internal combustion engines are suited to different fuels – regular, super and premium unleaded or diesel – it's the reason there is a variety of fuel hoses at the bowser. 
With battery-powered cars, there is only one source of power: electricity. But that doesn't mean that all EVs are built the same when it comes to how they can be charged. 
At the moment, there are a number of different plug types that connect a charger to the vehicle, and there is no official standard for either – yet. 
Early model EVs, such as the original Nissan Leaf and the Mitsubishi iMiev have a Type 1 (J1772) connector that only allows for AC charging up to 7.2kW, and there are very few charging stations with this plug type across the country. 
The most common are Type 2 CCS and CHAdeMo connectors and Tesla's proprietary Supercharger network. 
The Type 2 CCS plug is widely used by European car makers and features a seven-pin top connector for AC charging with a separate two-pin port for DC charging, while the CHAdeMO connector is predominantly used by Japanese manufacturers and exclusively for DC charging with bi-directional capabilities, which means it can feed electricity from the battery back into the grid. 
Tesla has developed a variation of the Type 2 CCS plug that means its vehicles can be charged from any relevant public charging station but locks other models out from its dedicated Superchargers. 
The majority of 50kW+ DC chargers already in operation around New Zealand feature both Type 2 CCS and CHAdeMo connectors. 
You can check the location and connector type for all charging stations using the community-based smartphone app Plugshare. 
How do you plan adding charging to the workplace?
Keeping your business mobile is critical to its effectiveness, and the same principle obviously applies to your fleet of vehicles. 
Electric cars are an efficient solution in more ways than one, especially if you install charging infrastructure in the workplace, as they can allow your business can have greater control on energy usage as well as be more productive on the road without the need to stop at service stations. 
If you are considering the transition to electric motoring in the future, it could pay dividends to install a collection of EV charging stations or wallbox chargers within the parking lot. 
If the business owns the property, this could be seen as an investment that will increase its future value and should be combined with solar panels and battery storage that would reduce its carbon footprint and energy bills. 
At the top of the range, installing a Level 3 DC fast charging can be quite expensive with an individual station costing between $50,000-$120,000, plus an additional $20,000-plus for installation that covers off the requirement for a 480V transformer, upgrades to the electrical supply, permits and labour costs. 
Lower voltage AC chargers are much more affordable and easier to install, with the hardware costing around $5000 for a dual-socket Type 2 charger plus approximately $7500 for labour costs, depending on the distance between the location of the charger and the electrical breaker box, whether it requires ethernet or 4G connectivity to monitor energy usage and if any trenching is required for an open-air carpark. 
If your business leases the property or operates from an office tower, discuss the option of the owners investing – or co-investing – in the installation of EV charging. 
How do you plan adding charging at home?
It's a similar, but far less complicated, scenario to install EV charging infrastructure at home. 
Most EV manufacturers offer an optional Level 2 wallbox charger with the purchase of the car that needs to be installed by a qualified electrician. 
A basic one of these can be installed against the house in the driveway or in the garage and increases the flow of electricity from 2.3kW to 7kW, which can fully charge an EV overnight. 
If you garage has three-phase power, a higher voltage unit can provide upto 22kW which reduces charging times significantly. 
A typical wallbox costs between $2500-$4000 including an electrician's fees and will generally take about one hour to install. 
At the end of the day, the answer to the chicken and the egg question is moot, because the growing coop of electric cars are being hatched and the charging infrastructure required to use them is being laid at exactly the same time. 
If you're considering the transition to electric motoring, contact SG Fleet today for all the expert help you need. 

Driving Insights