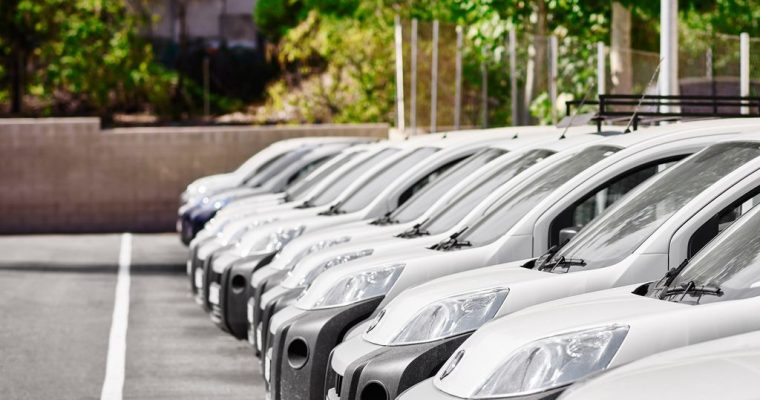 What is a vehicle operating lease and how can it help your business?
Fleet Management
Making daily logistical decisions is part of the daily challenge of running a business. Most businesses need vehicles to operate effectively. However, purchasing a fleet of company vehicles outright is costly. Leasing is a smarter choice for many businesses.
Instead of purchasing outright, you are actually only paying for a set term use of the vehicle. It's like a  rental agreement that terminates when you return the car at the conclusion of the agreed-upon time frame, in good condition, and in accordance with our reasonable wear and tear criteria..
You just select the lease period and estimate the number of kilometres you expect to travel, and agree to a fixed monthly payment.
Top four advantages of a vehicle lease
Many businesses may be unaware of the advantages of leasing vs. buying fleet vehicles, so let's dissect it.
Make the most out of your capital
Because running a business depends on cash flow, why not use somebody else's? Instead of tying up your precious capital in depreciating vehicles, leasing enables you to spend the money more productively in other areas of your organisation. You get the chance to keep your money and put it toward improving other areas of your enterprise. It's all about making the most of your capital when you lease.
Easy budgeting
With leasing, you can enjoy the simplicity and certainty of a single monthly payment that covers all operating expenses like registration, routine maintenance, fuel or EV charging, repairs, and breakdown. This makes creating a budget simpler. It can also cushion you against price inflation on services such as maintenance, repairs, and servicing with budgets set for the full lease term.
Hassle-free management
In addition to the financial commitment, owning a car involves a major time commitment. The tasks include scheduling vehicle fit-outs, handling vehicle-related FBT, managing accidents or breakdowns, locating a repairer, paying tolls or infringements, and auditing fuel receipts. By partnering with a fleet lease company, you can contract out all elements of managing your vehicles, freeing up more time for running your business.
Savings on EVs
Leasing an electric or plug-in hybrid car is one of the most straightforward solutions to lower the CO2 emissions of your company. Electric vehicles may cost more to buy than their internal combustion engine counterparts, but they cost less to run and maintain, and there are a growing number of incentives available, like the NZ government's new clean car rebate that offers qualifying EVs a discount.
Why SG Fleet?
The acquisition of LeasePlan New Zealand by SG Fleet has created the country's top provider of vehicle leasing and fleet management services for businesses big and small. Operating or financing leases for all sorts of vehicles, including cars, trucks, and vans. With SG Fleet, you can keep your company moving while saving time and money. We assist our clients in controlling their total cost of ownership while putting employee happiness and safety first. Additionally, we'll help you switch to an electric lifestyle and reduce your carbon footprint. We will give you and your team sustainable, trouble-free mobility, allowing you to concentrate more effort on what you do best. We achieve this via established industry experience, continually changing innovation, and large nationwide networks.
SG Fleet's operating lease options can:
eliminate the risk associated with asset ownership and depreciation; 

offer defined, fixed operational expenses; 

guarantee cash flow predictability regarding crucial business costs; and 

strengthen your balance sheets
Regardless of the size of the fleet, our leasing and fleet management products and services are adaptable enough to meet any customer's unique needs. Contact our team to explore the options we can provide to keep your fleet moving. 

Driving Insights