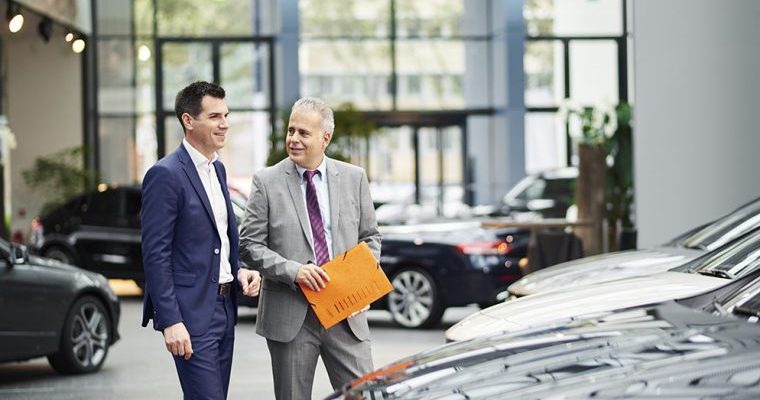 How do you get value from your fleet?
Finance
You're a vehicle fleet manager with a classic challenge. You're considering new cars to replace an aging fleet. The initial price looks right. Hang on, though. Your decision needs to be based on a lot more than the initial vehicle price or lease costs over time.
Looking at replacing your vehicle fleet? You need to think well beyond the initial lease or purchase price for the vehicles to ensure you get real value from your fleet over its lifetime.
Analysing and understanding vehicles' whole-of-life cost is key to cost-effective fleet management.
You should be asking yourself some key fleet management questions. These questions will enable you to evaluate 'the whole-of-life cost' of the vehicles you are considering replacing your current fleet with:
How do you get maximum value from your fleet over time?
Are the vehicles the best fit for your organisation's needs?
When will be the best time to replace these vehicles?
And does this timeframe fit your business and financial expectations?

So, what is whole-of-life cost?
Also known as "total cost of ownership" (TCO), "whole-of-life cost" is "the total cost of owning an asset over its entire life". As a useful guide to TCO by the government procurement office warns, the initial cost or price is often the "tip of the iceberg" when it comes to investing in business assets.
An important concept in management accounting, a TCO or whole-of-life analysis can be used to evaluate the wisdom of investment in assets from plant and machinery to land and buildings. But it is an especially valuable tool in a vehicle fleet manager's toolbox when it comes to evaluating fleet replacement options.
Why is whole-of-life cost important in fleet management?
Calculating TCO or whole-of-life cost is essential, if you want to make the right fleet replacement choice and achieve value for money.
Fleet managers simply must take a long-term view. Short term gain in a low-cost lease might mean long term pain in fleet vehicle expenses and running costs over the effective life of your chosen vehicles.
Keeping whole-of-life costs in mind means that budgeting for your fleet, and all other areas of your business, becomes much easier.
Whole-of-life cost for your vehicle fleet will include all costs associated with each vehicle from the moment you procure it to when it leaves the fleet. To name some key costs: purchase price, lease payments, servicing costs, insurance, residual value and weekly fuel costs all need to be included in your whole-of-life cost analysis and calculations.
So, for instance, reliability and fuel economy should be key considerations. Reliable vehicles will spend less time off the road, meaning less need for back up options like spare vehicles or expensive short-term rentals. While a "thirsty" vehicle will, simply, cost more per kilometre it covers.
What do you need to ask yourself?
Attention to all detail is essential in determining the whole-of-life cost for your fleet vehicles. We talked to our team and came up with a checklist that will help you make sure you have considered all the relevant factors in making a vehicle replacement choice for your fleet:
What fuel should our vehicles run on? We're past the days when it was a case of diesel (with road charges) versus petrol. You can now add hybrids and electric vehicles (EVs) to your options, as charging infrastructure and EV options expand.
What sort of vehicle? What sort of load will your vehicles need to carry? Where will they go? How far will they travel over a day or week? Four-wheel drive? Sedan or wagon? Ute? Perhaps, smaller vehicles will do the work you need of them and offer fuel savings?
What is the initial purchase price or lease cost of your chosen vehicles over their useful life? Cheapest is often not best when you consider TCO.

What will its residual value be? Annual reduction in value can vary significantly across vehicles. So, some vehicles will have more value at the end of their useful life than others.
What will annual fuel costs be for anticipated mileage? (Your answer to question 1 will be key here and the likely cost of fuel choices over time will be a factor in your choice.) Do the vehicles have good fuel economy?
What will it cost to register and insure your chosen vehicles annually?
What is servicing likely to cost? Hopefully, this will be restricted to regular oil changes and an annual warrant of fitness, with a warranty covering repair costs, so the likely cost is predictable.
What tyres should we choose? This will be closely related to your vehicle choice and anticipated use. But, as with other cost factors, cheapest may not be best. Premium tyres may be more durable and warrant the higher upfront cost when you consider less need for replacement over time.
How exposed are we to end of lease costs? A slightly more expensive lease might give more latitude and avoid costs associated with excess mileage or wear and tear penalties when the lease comes to an end.
This list is illustrative rather than exhaustive. But it shows you how many factors you need to consider if you are to understand and assess whole-of-life cost. Understanding the lifetime cost of your vehicle options is essential to making good fleet replacement choices that deliver value for your business.
Need help? Speak to a SG Fleet / LeasePlan consultant who will be more than happy to guide you through the process of calculating your fleet's whole-of-life cost.

Driving Insights