By Andrew Maclean
The COVID-19 pandemic crippled the new car industry. At the height of the outbreak, factories around the globe were forced to shut down, creating bubbles in the new car production pipeline that have caused lengthy delays for buyers at the other end.
While vaccines, booster shots, masks and lockdowns have largely helped us get back to some sense of day-to-day life, car makers – and component suppliers – have yet to find any sense of normality.
We have written about the challenges created by new car stock shortages on a few occasions in the last couple of years, and we thought it would ease. But it appears to be an issue that isn't going to right itself anytime soon. In fact, with new customers adding to the backlog every day, it is getting worse before it ever gets better.
So, let's explore the issue with the latest information to give you some guidance on how to clearly navigate the immediate – and future – mobility needs for you and your business.
Why haven't delays been reduced?
Ok, for starters, this isn't a simple issue. If it was, car makers would have quickly turned the taps back on to ramp up production and refill the production pipeline.
But it isn't that easy. The COVID pandemic continues to effect different parts of the world at different times, which has also had a negative impact on the productivity of certain elements of the industry.
At the centre of the slowdown is the continued global shortage of semiconductors, the key component for all computer modules in modern vehicles.
When factories were forced to temporarily shut down at the height of the pandemic, car makers naturally cancelled forward orders with component suppliers. At the same time, demand for semiconductors skyrocketed as sales of home office equipment, mobile phones, laptop computers and gaming consoles increased while people were forced to stay at home.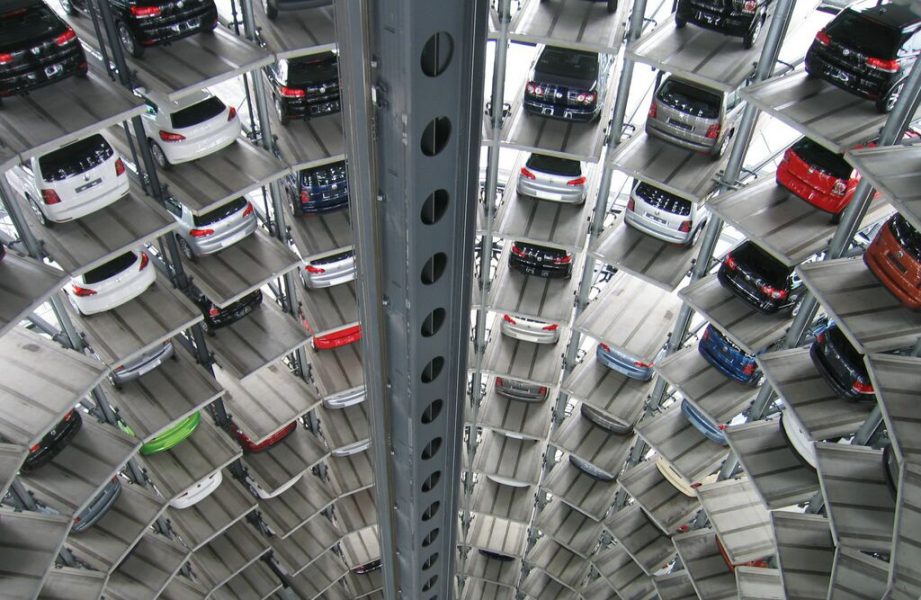 With only a handful of semiconductor suppliers across the globe, and production running at full capacity, the car industry had to get back in line when it was ready to open again. And there's no Disneyland-style VIP pass to skip the queue.
Recent COVID outbreaks in China (which completely shut down Shanghai for most of May) had a massive ripple effect and slowed down semiconductor production again. But expert analysts predict the semiconductor supply chain could normalise before the end of 2022, allowing the automotive industry to return to full capacity by early next year.
However, vehicle production – especially in Europe – has also been affected by the Russian invasion of Ukraine. Factories for some critical component suppliers have been destroyed, transport routes have needed to be diverted, and energy supply has been restricted.
Don't assume that just means luxury cars from the likes of BMW, Mercedes, Audi and Volkswagen, as budget models from brands such as Kia, Hyundai, Nissan and Ford are sourced from European factories too.
Car makers are scrambling to either assist suppliers relocate their production or source new suppliers for individual components. Neither solution is a quick fix, but certainly easier than riding out the uncertainty of a complex geopolitical situation.
Hurry up, and wait
Despite all this, consumers haven't stopped wanting a new car and dealerships now have a massive backlog of orders, forcing buyers to wait for delivery.
Some of the most in-demand vehicles have a wait list of up two years. For some other popular business fleet vehicles, wait times stretch beyond 2 years.
While you're waiting
You could get lucky and find a dealer with a cancelled order that could deliver your new car sooner, but in all likelihood you're going to have to wait a while for your next new car.
In the meantime, that means businesses need to be creative with their fleet management – at least for the next couple of years – as the automotive industry tries to clear the backlog.
For starters, plan your future mobility needs much further in advance and take into account the probable factor in the longer-than-normal delivery delays.
Look at your existing fleet of vehicles and get feedback from users on their strengths and weaknesses to determine whether they are the best solution and need to replaced like for like. If they are, enquire about expected delivery timings so you can effectively plan for a seamless changeover. If not, examine alternatives within the marketplace and find out more on their availability.
Proper forward planning will can provide more security on the expected retained values of your current vehicles.
Otherwise, look to extend existing leases where you can. This obviously provides an element of security – and potential cost reductions – across your fleet but, conversely, can also increase the risk of costly mechanical issues as the vehicles get older.
Also, review the use of your vehicles and look for opportunities to rotate cars that may be underutilised. Or find ways for users to adopt a car sharing – or car pool – system that can maximise the efficiency of the fleet and reduce operating costs.
With rising fuel prices, examine the benefits of transitioning your fleet to hybrid or even electric vehicles, and understand what suitable options are available now, or are planned to arrive in the near future. Being at the top of an order list for a new model could provide more certainty on delivery timings.
Cost of living
All that is certain is this uncertainty will continue for the near future.
The supply chain issues created by COVID will have long lasting economic effects, with increasing inflation and higher interest rates having an adverse impact on the cost of living.
Naturally, businesses will be placed under enormous pressure to properly manage costs and productivity.
The new vehicle stock shortage situation will take some time to repair itself, so it is imperative to plan ahead to get your future mobility needs sorted today and be prepared for the delays. It will be worth the wait.
Talk to SG Fleet about keeping your business mobile when new car supply is limited.

Driving Insights