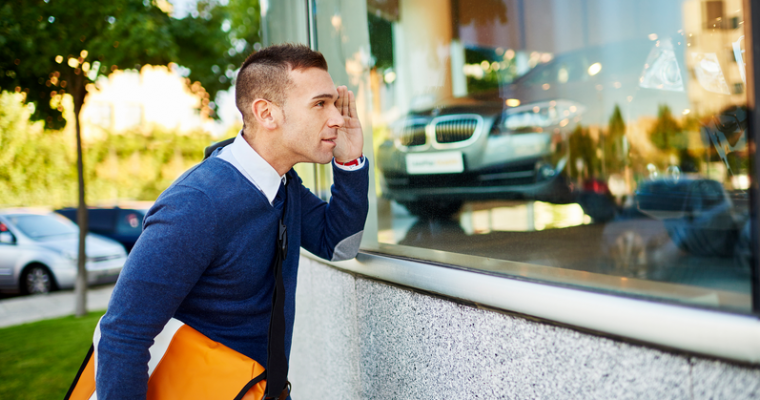 How COVID has forced car dealers to re-think
Driver
The COVID pandemic has had an impact on everyone, and every business, in different ways.
But it hasn't stopped New Zealanders from wanting to buy a new car.
In fact, despite most of the population unable to travel anywhere at the moment, and global factors severely impacting production and supply of stock, new car sales are still driving forward.
So, what's the story and how are car dealerships adapting to pandemic-related restrictions? Let's take a look…
Sales bounce back
It has yet to be seen how much impact the return to Alert Level 4 lockdown restrictions will have on new car sales, but up until the end of July, according to figures released by the Motor Industry Association, New Zealanders have been flocking back to the dealerships in the first half of 2021 to purchase a new car.
In the first seven months, more than 67,000 passenger cars and 32,000 light commercial vehicles found new homes across the country, a significant turnaround compared to the same period last year where there were just 44,000 passenger cars and 21,000 light commercial vehicles sold.
A key factor is increasingly strong demand for recreational utes like the Toyota HiLux and Ford Ranger and compact SUVs, with both sectors up by more than 30 per cent compared to 2020.
Short supply
The numbers could have even been stronger if it wasn't for a global shortage of semiconductors that is crippling automotive production around the world. Semiconductors are the computing chips that are so critical to manage the comprehensive array of mechanical functions, conveniences, communications and safety features in modern cars.
They are in short supply because the impact COVID has had. Firstly, production of semiconductors was significantly stressed when major manufacturing facilities throughout Asia were forced to shut down when the pandemic first commenced. At the same time, as the world was temporarily locked down, demand skyrocketed for electronic devices such as televisions and gaming consoles for those without work and new computers and monitors for those setting-up home offices. Put simply, supply could not keep-up with the demand, and vehicle production levels were heavily impacted.
Wait lists
As a result, consumers willing to splash their cash on a brand-new car have been forced to wait, in some cases, for more than nine months to take delivery of their car.
That has created plenty of headaches for dealerships, and strained relationships with customers.
It is an unavoidable consequence of the COVID pandemic, with some manufacturers and dealership partners treating it better than others while consumers have become more patient and understanding of the situation with time.
Dealerships and sales staff are being advised to clearly communicate with customers on the delays and provide constant updates on the status of their delivery.
Shutting down
Even if there weren't stock shortages, COVID has presented plenty of hurdles for dealers to overcome in order to stay in business in and out of lockdowns.
For starters, they have had to comply with strict lockdown protocols that enforce the business to temporarily close down and all staff to remain at home.
The Motor Industry Association says this will reduce sales by between 85-90 per cent and cost the automotive industry more than $15m a day in lost revenue.
Under the restrictions, manufacturers and importers are permitted to move incoming stock from the arriving port to bulk warehousing facilities, but not allowed to move them further and deliver to dealerships unless it is considered an essential service vehicle or a vehicle provided to an essential health worker.
The Motor Industry Association concedes that Auckland is likely to remain under the Alert Level 4 guidelines for some time but is hopeful that the South Island can move back to Alert Level 3 soon, which would allow dealerships to operate in a contactless environment.
Even if that happens, the problem is that the majority of automotive brands in New Zealand are managed out of Auckland and have their vehicle holding yards located within the city.
"We are seeking guidance from the Government on how we can get Auckland stock released for those areas that might go down an alert level," said the Motor Industry Association's CEO, David Crawford.
Unlike in Australia, New Zealanders have, by and large, supported the government's strict policies to try and eliminate the Coronavirus.
"During this unprecedented time the only functions of distributors and their franchised dealers to remain functional will be to supply parts and to service or repair vehicles used in the supply of essential services," Crawford said in a statement when COVID lockdowns were first implemented in 2020.
"It is clear that if we are to stop the virus in its tracks then we need to take strong and decisive action. The expectation is all services will close unless there is a clear and demonstrable need to keep vehicles operational for the delivery of essential services.
"The Motor Industry Association, along with the Motor Trade Association, endorses the Government's position that New Zealand needs to shut down to save lives. We ask the public to be understanding if a request to service or repair your vehicle during this time is declined.
"The sooner we can stop the spread of the virus the sooner New Zealand can reopen for business."
Cleaning up
When not in lockdown, all dealerships have had to implement clear COVID safe health guidelines within showrooms that ensure the safety of staff and consumers, such as regularly disinfecting vehicles on display and following mandated guidelines on social distancing and contact tracing.
As such, they have had to invest in expensive cleaning products within the showrooms and service departments that, in-line with reduced staff levels, has had an impact on how much time sales staff can interact with consumers.
"It's cost us a fortune," a prominent dealer principal in Australia told LeasePlan.
"We understand the importance of it, and we understand it affects all sectors of business, but our margins have been pretty skinny for a while, and it certainly has an impact on how we conduct our time with customers in the showroom, and the amount of time [sales staff] can spend with them."
Going digital
There are some elements of the car buying process that cannot be replicated in the digital age – such as test driving a vehicle to see if it suits your needs or lifestyle – but some innovative dealerships are experimenting on-line more and offering digital stepping stones to get you in a new car.
In Australia, a major Sydney dealership group is offering personalised virtual walkarounds of vehicles within its showrooms, with consumers booking time with sales staff that can answer questions directly and show them through the features in the car.
"We're seeing a lot of up-take for this from people who are in the final stages of their research," our dealer principal said.
"That way, we can show them around the vehicle safely. And when it comes time to committing to a test drive, they can simply concentrate on that aspect and there's less contact, which is in-line with COVID protocols.
"We wish it was back to normal, like everybody else, but at the moment we have to work around it with some clever thinking."
At the end of the process, there's a convenient solution in place for those taking delivery of their vehicle with dealers able to implement contactless 'click-and-collect' processes.
"While that makes it easy, it does take away some of the personal touches we are able to provide when customers come to pick-up their new car," our dealer principal added.
"That's an important part of the relationship with our customers that has been compromised in this situation. But it is what it is at the moment. Hopefully we can get to making it feel like a really special experience again soon."
If you need help planning for new cars in your business in the midst of lockdowns, contact SG Fleet / LeasePlan for expert advice.

Driving Insights