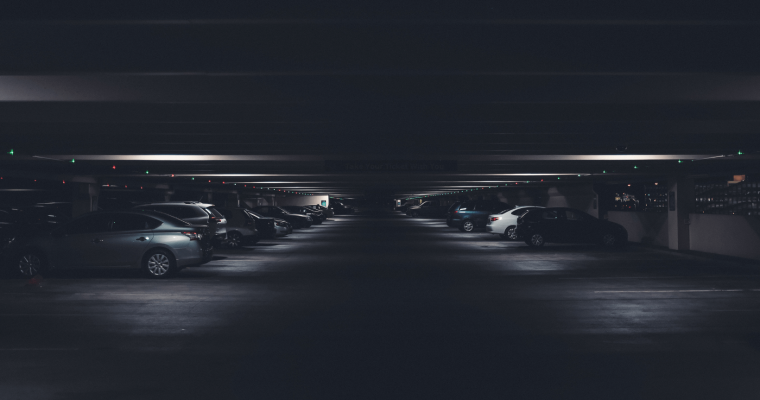 Let's face it, the price of everything in New Zealand has been increasing, and fleet management costs are certainly no exception. According to Stats NZ, the annual inflation rate increased over 7% in 2022, the highest annual percentage rise recorded since 1990. It's always a smart business move to be looking for cost-saving solutions, but it is even more crucial now as we watch inflation soar. 
Areas where you can cut fleet management costs
Do you know what the total cost of ownership (TCO) of your fleet is? Running a fleet is a significant investment for any business and it might seem like your business doesn't have too many options to reduce spending without reducing the quality of the services you offer. Luckily, there are plenty of ways to cut fleet management costs without compromising your fleet's efficiency, or your team's safety and comfort.
If that sounds like something that would make your accounts team happy, read on for our top tips to reduce fleet management costs within your business, so that you can spend less time worrying about the cost of your fleet during the holiday season and more time enjoying a well-deserved break.
Minimise upfront costs
If your business is considering building or expanding a fleet this year, you can take away the need to fork out huge lump sums upfront by leasing, instead of buying, your fleet vehicles. 
When you lease a vehicle, your business doesn't need to outlay lump sums,  you will simply have set monthly costs for the duration of the operating lease. Your business will have greater cashflow certainty knowing what your fixed fleet management costs are in advance, and since you will not have to buy your fleet upfront, your capital will be free to be invested in other areas of your business. 
Change your fuel costs 
In addition to petrol and diesel fleet vehicles, SG Fleet can also help you switch over to lower emission options – hybrid, plug-in hybrid (PHEV), and electric vehicles (EVs). Using PHEV or hybrid vehicles in your fleet can greatly reduce your fuel bills, and moving your fleet to EVs removes the petrol and diesel bills altogether. You can kiss fuel cards goodbyes, reduce your fleet management costs, and say hello to a cleaner, greener future for your company. 
Moving your fleet to EVs might seem daunting at first, but if it's something your business would like to explore, we can help you to determine if it's right for your business. If you'd like to make the switch, we can help you plan and budget for transitioning to a zero-emission fleet so that your business can do good for the planet, and your back pocket.
Scheduled maintenance
A significant portion of most businesses' fleet management costs go to vehicle maintenance. It is essential that your team is driving safe, well-maintained vehicles for their own safety, and it is also a reflection of your company, particularly if your vehicles are signwritten. While maintenance costs can't be avoided, with scheduled maintenance plans, you'll know exactly when, and usually, how much you will need to spend on fleet maintenance. It's important you stick with the schedule to avoid unnecessary costs or accidents that come with engine wear and faults when services are missed or delayed.
With SG Fleet's operating leases, your maintenance costs are built in. Which means, when you lease your fleet from us, you don't even have to think about maintenance costs.
Expect the unexpected (repairs)
Scheduling maintenance is all well and good, but what about when your vehicles break down? Sure, you can plan to expect the unexpected when it comes to your fleet management costs, but that will not stop your vehicles from needing repairs. Unexpected repairs always means unexpected costs, but leasing can help minimise them. 
Our operating leases don't just cover scheduled maintenance, they cover selected incidental repairs too. With an operating lease, your business truly can be prepared for anything, and your team can get back out there doing what they do best as quickly as possible. Take a look at all the fantastic benefits within our fleet management services here.


Outsource fleet management 
Outsourcing to an expert fleet management provider like SG Fleet will help you simplify fleet management within your business, and reduce fleet management costs. Outsourcing can help reduce staffing costs, freeing up your team's schedule and leaving them with more time to focus on the other important aspects of your business.
Your team doesn't need to spend their valuable time organising the purchasing and disposal of your fleet, the changeover process when the time comes to update your vehicles, fuel cards, WOF reminders, RUCs, registration, insurance and paying all of the separate associated invoices. With a single monthly invoice, we simplify fleet management for you. Your monthly lease payment covers all of your operating expenses, as well as the professional fleet management experience of SG Fleet's teams.
So, if your business is feeling the pinch of rising prices in New Zealand, and you are looking to cut costs, fleet management costs are a great place to look. There is no need to break the bank with large upfront payments when leasing your fleet vehicles, and you won't have to think about maintenance and repair costs, or unprecedented price hikes. You can outsource your fleet management to keep things simple and, you could even consider introducing EVs into your fleet to reduce fuel costs.
There is no good time for a cost-of-living crisis, but at SG Fleet, we  can make your fleet management easier and more affordable for you.
Reach out to
the SG Fleet team
and we'll help you to control fleet management costs within your business and plan for the future. 

Driving Insights