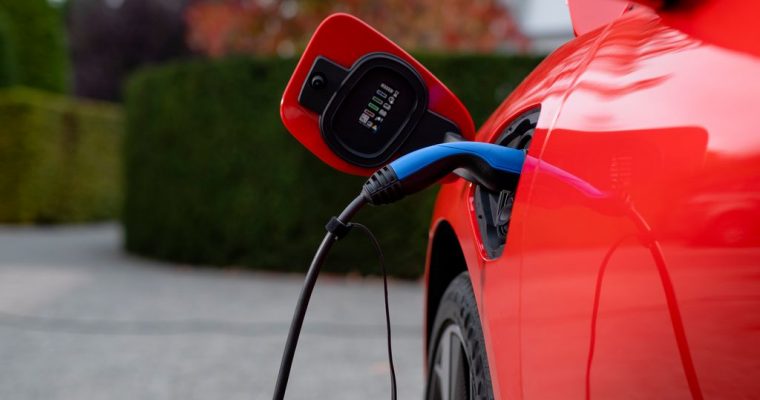 Why you need to seriously consider adding EVs to your fleet in 2019
Fleet Management
The Ministry of transport has estimated there could be over 200,000 electric vehicles (EVs) in NZ's fleet by 2025. Fleet vehicles are likely to be significant in that figure. Find out more about the benefits of EVs for your fleet.
Contents
New Zealand's EV revolution
Electric vehicles available in New Zealand
Why choose EVs for your fleet
Overcoming barriers to EV adoption
Step-by-step guide to electrifying your fleet
New Zealand's EV revolution
New Zealand has been much slower to adopt electric vehicles than other OECD countries. In 2018, only 1.3% of vehicles on our roads are electric or hybrid. (In contrast, 39.2% of all vehicles on the road in Norway are electric/hybrid.)
But change is coming. Individuals and companies using electric vehicles are already reaping the rewards. The Government's 2016 Electric Vehicles Program encourages the adoption of EVs, and currently offers an exemption on Road User Charges (RUCs) for EVs. There's also a $5 million contestable fund to help create projects to promote the use of EVs. In future, the Government hopes to extend incentives to encourage more businesses to adopt EVs as fleet vehicles.
Around 40% of New Zealand's primary energy and 84.8% of New Zealand's electricity comes from renewable sources. We're already making strides to reduce our emissions and meet our Paris Agreement targets. One of the big areas where we can improve is in transportation. As consumers grow more knowledgeable about climate change and demand action, being a company that embraces renewable resources will build trust and goodwill in your community.
Electric Vehicles available in New Zealand
There are three different types of electric vehicles available in New Zealand
1. Battery Electric Vehicle (BEV):
A BEV uses energy stored in the battery to power the vehicle. It also recovers energy used when the driver brakes (this is called regenerative braking). To charge a BEV, you plug it into a socket or charger. BEVs have no tailpipe emissions and are the most eco-friendly option.
2. Plug-in Hybrid Electric Vehicle (PHEV):
Inside a PHEV you'll find two motors – a electric motor with battery, and an internal combustion engine. The driver will begin in the electric mode, and switch to the petrol/diesel option when the charge is running low. The regenerative braking system charges both batteries. The range of the electric engine in PHEVs varies between models, somewhere around 20-60 km. These cars are charged overnight via a socket/charger and ideal for fleets that need to drive outside the typical range of a BEV.
3. Hybrid:
When talking about a hybrid, we refer to cars that use an electric engine to pull away and accelerate. The rest of the time, they use the diesel/petrol engine. The electric motor is charged from the car battery, so these vehicles aren't plugged in to a socket. Instead, they take petrol/diesel just like a normal vehicle. While hybrids are more fuel efficient than typical vehicles, they are not considered electric vehicles.
Why choose EVs for your fleet
Because of our high percentage of electricity generated for renewable sources, and thanks to our Government's dedication to cutting emissions, and improving EV infrastructure, New Zealand is a great place to do business with an EV fleet.
Learn more about New Zealand's efforts to get electric car ready.
That's all well-and-good, but will electric vehicles make a difference for your company? There are four key reasons why you should consider EVs for your fleet:
Lower running costs:
There's no escaping it – EVs cost less to run than internal-combustion engines. And that cost gap is only going to increase as fuel prices go up and renewable energy efforts drive electricity prices down. Right now, charging an EV costs around 20% less than running a petrol/diesel vehicle. And that hasn't even factored in the reduction in maintenance costs. (EVs have significantly fewer moving parts, which means less costly and less frequent maintenance).
Reduced emissions and improved environmental impact:
EVs are a key way we as a country can reduce emissions and meet our goals under the Paris Agreement. If we want to continue to live and build a business on this fair planet of ours, we must take steps and make changes to protect it. Building out an EV fleet is a simple and effective way for your company to showcase your dedication to the cause. Consumers and clients notice and appreciate the effort.
Future-proofing:
Like it or not, the world is changing as we wake up to the issues we face. On a global scale, plans are being unveiled to drastically change the way we live and work. For example, the UK government plans to ban the sale of new petrol/diesel vehicles by 2040. Electric is the future, and by adopting EVs now, you stand a better chance of being ahead of the competition when more drastic changes come into play.
Incoming government incentives:
The Government is dedicated to promoting electric vehicles as a sustainable option for New Zealand. James Shaw, the Minister for Climate Change, has promised incentives for the adoption of EVs. Currently, $4.3mil of funding has gone to 31 initiatives to promote the uptake of EVs.
We already offer an exemption from Road User Charges for light and heavy electric vehicles. Other options being discussed by Cabinet include an exclusion on Fringe Benefit Tax for EVs, and a feebate/rebate system (where high emission vehicles pay a fee, and low emission vehicles receive a rebate).
This is the time to start taking EVs seriously – consider the future of your company.
Overcoming barriers to EV adoption
When considering options for your fleet, you may find yourself facing some of these common objections:
They're too expensive to purchase:
It's true that EVs are sometimes more expensive than the equivalent sized petrol or diesel car. However, EVs are dropping in price all the time, and many models are now comparable. Any premium on the initial buy price could be compensated through long-term fuel and maintenance savings.
You might also ask yourself if you really need the size of car you're considering. Talk to the LeasePlan team about other options that will help your outfit an EV fleet at a lower cost.
We'll lose too much time at charging stations:
New Zealand is working hard to install more charging stations and improve our national EV infrastructure ahead of government plans to double the number of EVs on the road. A quick charge at a charging station will take just 10-25 minutes per 100km of charge. This is enough time to pop into a meeting or have some lunch. Cars can be charged overnight and fully ready for use in the morning and, with the short range most fleet vehicles use, won't need to be charged during the day.
They won't range far enough:
Are you sure about that? The range limitations of electric vehicles are often overstated, and fleet vehicles often don't range as far as estimates indicate, especially in urban areas. Conduct research to get hard numbers for your driver behaviour and current utilisation. Urban drivers in New Zealand only range around 22 kms a day – that's just a small fraction of the total range of most EVs.
My drivers won't understand how to operate an EV:
Of course, we all like to use what's familiar to us. However, humans are incredibly adaptable. Driving an EV feels much the same as driving a petrol- or diesel-engine car, and  the road rules remain the same. The biggest difference is the lack of noise from the engine.
My drivers won't touch an EV:
According to Leading the Change, interest in EVs is on the increase, with a recent Mercury Energy survey indicating 50% of people are seriously considering an EV for their next vehicle. You could reasonably expect similar growing levels of enthusiasm from your drivers.
There's an idea among certain industries that EVs are for 'eco warriors' and will compromise performance. This is simply not true. EVs are smashing performance records – Tesla's new Roadster goes from zero to 100km in 2.1 seconds, has a top speed of over 400kmph, and ranges 1,000km between charges.
Even if a Tesla is out of your price range, EVs come with all the typical features you'd expect – traction control, sat nav, reversing cameras, AVS brakes, cruise control, air conditioning, and the latest in entertainment systems. They are as comfortable and as exciting to drive as their combustion-engine peers, without the emissions or the high fuel cost.
My dealer doesn't know what they're talking about when it comes to EVs:
Most dealers have spent their careers working with internal combustion engines. As a buyer, you might have specific questions about EV, but your dealer can't answer them. Not to worry. There are plenty of EV specialist dealers and advisors who can help you choose the right vehicles for your fleet and maintain those vehicles in peak condition.
As more people adopt EVs, this knowledge will become even more common. It's up to forward-thinking companies like you to lead the charge. With partners like LeasePlan at your side, you'll have the expert advice you need to succeed.
EVs aren't right for our needs:
Ask yourself if this is really true, or if you're clinging to outdated opinions or information about EVs. Newer models have a wider range, more safety features, and more space and comfort than ever before. There are very few fleet jobs that couldn't be achieved with EVs.One of the few areas where EVs aren't yet ideal is in heavy freight, and even there, work is being done to work on solutions.
The main issue with heavy freight, according to Ken Shirley, CEO of the Road Transport Forum, is the lithium-ion battery limiting payload. Until EVs can drive the transport cost of heavy freight down for heavy freight, adoption will be slow.
However, there are some success stories – the interstate distribution network for US brewery Anheuser-Busch uses a fleet of 40+ Tesla semi-trucks. Nikola Motors have developed an electric semi that uses a hydrogen fuel cell to overcome the payload issue, and Toyota are also making gains in this area.
Step-by-step guide to electrifying your fleet
You've looked at all the data and have decided to give EVs a go for your fleet. That's excellent! Now, how do you build a plan for adopting EVs:
Gather hard data about your fleet – how far vehicles range, which cars are allocated for what roles, how many vehicles were out at certain times of day, where are your vehicles based, what are the vehicular needs of your staff, etc. Figure out if electric is a viable option for your company.
Look at your company culture. What needs to change for EVs to be accepted and adopted by your team.
Consider your replacement planning and look to introduce new EVs to replace the appropriate expiring older vehicles.
Choose the right EV type for your needs, based on a fit-for-purpose evaluation and the data you've gathered in 1.
Allow key members of staff and change makers to test drive EVs. This helps improve adoption.
Install appropriate charging infrastructure at all offices.
Measure operating and maintenance costs and build up an accurate picture of EV use and total-cost-of-ownership for your company. Use this profile to decide how and when to introduce more EVs to your fleet.
New Zealand is still behind other OECD countries with our adoption of EVs, but we're gearing up for big change. With a growing charge network, improved technology, and government incentives coming online, the next 12 months could see some interesting developments in EV adoption in New Zealand. As a fleet manager, you'd be a fool not to investigate the potential of EVs to improve the performance and bottom line of your fleet.
What are you waiting for? Join New Zealand's EV revolution and become part of sustainable change.

Driving Insights