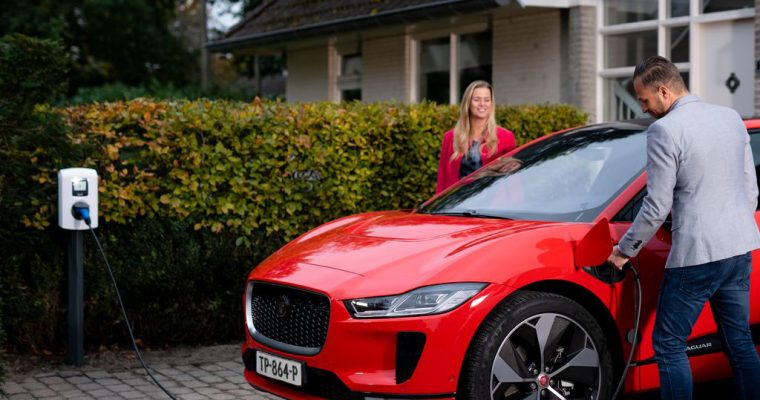 Here at Driving Insights, we're big supporters of fleets adopting electric vehicles (EVs). It's a no-brainer, really – EVs are cheaper to run, cheaper and easier to service and maintain, and offer a great opportunity for your company to make an active show of support for sustainability. Let's take a look at some of the more popular EV models in New Zealand right now.
Fully electric
Nissan Leaf
This is one of the most popular fully electric models. It's a comfortable 5-seater hatchback with a range of 170 km on full charge. It can be fast-charged. The latest model will cost around $60,000 new. Learn more.
BMW i3
Need something with a larger range and a bit of grunt in the engine? This BMW i3 has a range of up to 260 km on a full charge, and it's got great acceleration. Cost new is around $72,000. Learn more.
Tesla Motors Model X
We couldn't talk about EVs without talking about Tesla. The model X comes in both a standard and long range, giving you up to 413km range when fully charged, as well as all the handling, performance, and comfort you'd expect from a high-end vehicle. Learn more.
Renault Zoe
A snazzy five-door hatchback perfect for city driving, with a range of between 115-350 km (depending on the model). New, expect to pay around $68,000. Learn more.
Jaguar i-Pace
A battery-electric crossover and the first electric SUV to be produced by a premium European brand. For a range of 391 km, you're looking to pay around $144,000. Learn more.
Plug-In Hybrids
Audi A3 e-tron
A luxury sports car with all the bells and whistles you'd expect from an Audi. $70,000 new. Learn more.
Mitsubishi Outlander PHEV
A great, rugged vehicle with all the comforts of the Outlander range. New models go for around $54,000. Learn more.
Hyundai Ioniq
This vehicle comes in a choice of hybrid, all-electric, or plug-in hybrid. Has a 30km EV range as well as the standard petrol range. New from around $54,000. Learn more.
Porsche Panamera 4 e-hybrid
A luxury high-performance vehicle that will definitely make an impression. Sports a 2.9l twin-turbo V6 engine that produces 330hp, and a state-of-the-art electric motor producing 136hp. New, $233,700. Learn more.
Now you know about a few of the EV options available in New Zealand. Talk to SG Fleet / LeasePlan today about these or any other EV you might be thinking about. We can help you make the right vehicle choice for your business.
Pricing details sourced from here, and are subject to change.

Driving Insights