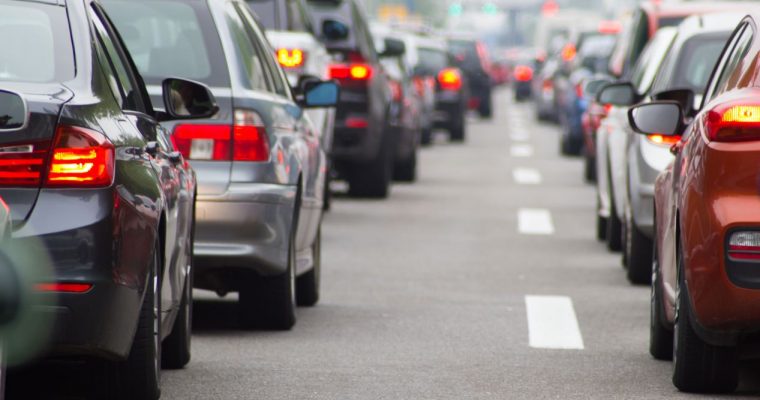 Will rising fuel costs accelerate the sales of EVs?
Driver
Record-high fuel prices will have a significant impact on the shape of the automotive industry this year.
It will also increase the operating costs of your business vehicles and could accelerate the shift towards cleaner and more efficient transport alternatives such as hybrid vehicles and electric cars.
So, how did we get here? What could it mean to your bottom line? And what can you do to protect your business if petrol prices continue to rise?
Well, let's delve into all those questions and see if we can provide some clarity on the current situation, some direction on where petrol prices are heading and point you towards some simple solutions that could save you money.
COVID-19 supply chain issues
First, petrol prices have been steadily increasing over the last years as a result of supply chain issues caused by the COVID-19 pandemic.
Retail petrol prices are dictated by a number of economic factors, but primarily revolve around the global wholesale price of crude oil which increased from US$24.01 per barrel in March 2020 (at the start of the pandemic) to as much as US$82.81 per barrel by October 2021.
When the price of crude oil increased at the beginning of the pandemic, the New Zealand national average fuel price actually dropped to a four-year low in 2020 to 192c/L. This was a result of lower demand as consumers were driving less while working from home during lockdowns, forcing retailers to lower their margins in order.
But that wasn't sustainable. And, as the country began lifting restrictions petrol retailers gradually began lifting the retail price in line with the rising global crude oil price.
Russian sanctions
The recent conflict in Ukraine and the fallout from Russia's invasion has dramatically accelerated the trend with the price of crude oil rising to as high as US$123.70 in early March, causing the national average fuel price to soar to a record high of 293c/L.
If petrol prices remain at an all-time high the cost to run a conventional vehicle with an internal combustion engine may become prohibitive for many.
Impact to vehicle running costs
Taking into account that the average consumer travels around 10,000km per annum, even the most efficient vehicles on sale today are proving expensive to run.
A non-hybrid Toyota Corolla with a 2.0-litre four-cylinder engine and CVT automatic transmission, for example, consumes an average of 6.0L/100km. In March 2021, with a national average fuel price of 192c per litre for 95 Octane Unleaded, it would cost $1152.00 in fuel for a year. Now, at 291c per litre, that figure blows out $1746.00.
Obviously, vehicles with higher fuel consumption will cost even more.
To ensure your vehicle is at its most efficient, there are some simple solutions to improve fuel consumption.
Ensure the vehicle is properly maintained and performing at its optimum.
Regularly check to make sure the tyres are at the recommended pressures. This will lower the rolling resistance and could improve fuel consumption by up to 10 per cent.
Use the air conditioning system sparingly, as the compressor is driven from the engine and therefore increases fuel consumption.
Remove heavy items from the boot as well as accessories such as roof racks and bicycle racks when not in use as these have a negative impact on the vehicle's aerodynamics.
Looking ahead
The significant increase in fuel prices could be a positive force in accelerating the take-up of electric vehicles.
Sales of EVs took a hit in New Zealand last year as a result of the pandemic, with just 1500 new battery-powered vehicles registered in 2020.
While that only accounted for a tiny fraction of the overall market, there is a wider range of options on the horizon (see our previous story on All The EVs coming to New Zealand in 2022).
And with the government now offering financial incentives through the Clean Car Discount Scheme, it should encourage a growth in EV sales and the popularity of electric cars will grow exponentially.

Driving Insights