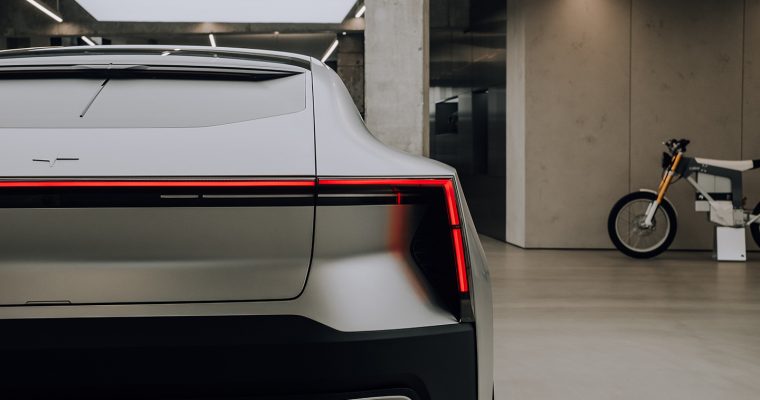 The EV onslaught in 2022
Driver
By Andrew Maclean
The electric car revolution is happening, with 2022 set to see the introduction of the biggest – and broadest – range of EVs to New Zealand so far.
Almost a decade after the first modern electric car – the Nissan Leaf – laid the foundations for a battery-powered future, with a number of other car makers placing stepping stones to outline the path forward in the years since, it seems that the electric car will this year finally enter the mainstream conscious as a genuine alternative to traditional combustion-powered vehicles.
That's because, barring any obstacles such as stock shortages or further delays from semi-conductor manufacturing that are crippling new car production among the industry, almost a quarter of the new car arrivals scheduled for 2022 will be brand-new EVs, including more affordable options from new Chinese brands, hard-working commercial vehicles, luxury cars and a wide range of family-friendly SUVs.
So, here's all you need to know about the barrage of battery-powered vehicles charging over the horizon.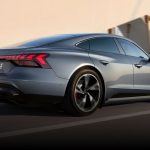 Audi e-Tron GT
Originally slated to arrive in 2021, the Audi e-Tron GT is on track to land in New Zealand in the second half of 2022. Sharing its fundamental underpinnings with the ground-breaking Porsche Taycan, the sleek four-door will produce more than 350kW from its twin electric motors and is capable of accelerating from 0-100km/h in 4.1 seconds. With an 84kWh battery pack, the e-Tron GT has a claimed driving range of 488km.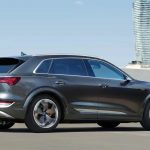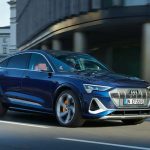 Audi e-Tron S
Before the e-Tron GT lands, Audi will expand its line-up for the existing e-Tron SUV with a more powerful e-Tron S variant that features a third electric motor for even more performance.
With two motors across the rear axle, which can deliver power independently for sharper cornering and improved traction, the S has increased power outputs of 370kW and 973Nm. It will be offered in both conventional wagon and the sleeker coupe-like Sportback body styles.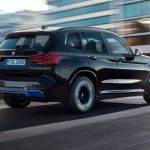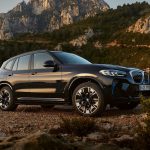 BMW iX3
Not be outdone by its German rival, BMW is preparing an electrified SUV assault in 2022, first with the iX3 – a battery-powered version of its popular mid-sized soft roader. With a single electric motor powering the rear wheels that produces 210kW and 400Nm, and an 80kWh battery pack, it has a claimed driving range of 460km. With prices starting at $114,900 for the entry-level Inspiring model, it undercuts its competitors from Audi and Mercedes-Benz but still commands a decent premium over the conventional X3 on which it is based.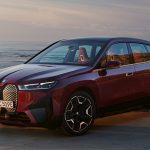 BMW iX
Somewhat confusingly, BMW will also introduce the similarly sized iX SUV this year too. But this one has been designed as a dedicated electric vehicle from the outset as the next phase in the brand's eco-focused i sub brand following on from the i3 city car and the i8 sports car, both of which are no longer in production. It features unique styling, a spacious interior and will be offered in two model variants, the xDrive 40 with 240kW, a 76.6kWh battery and 420km range or the xDrive50 with 385kW, a 111.5kWh battery and 620km of range. Prices start at $153,900.
BMW i4
For the more traditional buyer, the BMW i4 uses much of the same electric technology from the iX in a conventional four-door body style. Similarly offered in two model grades, the i4 eDrive40 has a single electric motor with 250kW of power and a 80.7kWh battery that is good for upto 590km of range while the i4 M50 has a dual motor set-up with 400kW with the same battery pack and 420km of range. Prices for the BMW i4 will start at $109,990 when it arrives in New Zealand showrooms around March.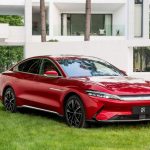 BYD
China is the world's largest producer of electric cars at a moment, so it is no surprise that the EV onslaught will also see the introduction of new brands to New Zealand. One of those is BYD, which promises to break down the entry barrier for battery-powered vehicles with the most affordable EVs in the country. Exact details have yet to be formalised by its local distributor, EVDirect, but it is expected that its range of vehicles will be sold exclusively online and include a four-door sedan, mid-sized family SUV and a small city hatch.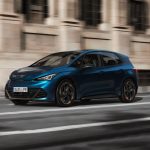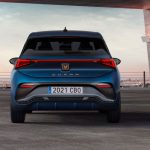 Cupra Bor
It's not just the Chinese brands that are seeing the opportunity to debut new dedicated EV brands to New Zealand, with the Volkswagen Group set to introduce Cupra – a performance-focused offshoot of the Seat brand that was previously sold here – with a range of sharp-looking EVs. Alongside two plug-in hybrids, the Formentor SUV and Leon hot hatch, Cupra will introduce the Born as its first fully electric vehicle. Based on the VW ID.3 sold in Europe, it will be offered with a choice of 45kWh, 58kWh and 77kWh battery packs with respective driving ranges of 340km, 420km and 540km. Pricing is expected to start at around $70K, pitching the Born as a direct rival to the Hyundai Ioniq 5, Kia EV6 and the hot-selling Tesla Model 3.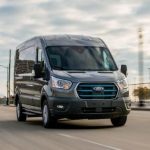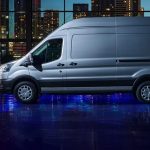 Ford E-Transit
Ford is taking a different path with the introduction of its first electric vehicle. While its Mustang Mach-E SUV is expected to be confirmed for New Zealand sales sometime this year, before that happens the blue oval will tackle the commercial sector with the E-Transit van. With a full payload capacity of 1616kg, a 193kW/430Nm electric motor and a 68kWh battery that provides up to 317km of driving range, the E-Transit should be capable of covering the daily grind for short-haul delivery operations.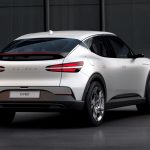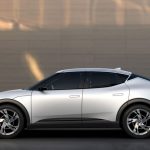 Genesis GV60
Hyundai's luxury division, Genesis, is going toe-to-toe with its established European rivals and plans to introduce at least three EV models to New Zealand in 2022, including dedicated battery-powered versions of its G70 and G80 executive sedans. On top of that, it will also add the GV60 SUV, which uses the same underpinnings as the Hyundai Ioniq5 with a dual-motor powertrain and 73kWh battery while bringing a host of new technologies including facial recognition to replace a traditional key.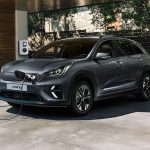 Kia Niro EV
The second-generation Kia Niro will spawn a dedicated electric version when it arrives in New Zealand later this year. The funky five-door – complete with a bold two-tone body – will also come with regular hybrid and plug-hybrid powertrain options.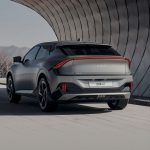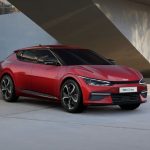 Kia EV6
You wouldn't know by looking at it, but the sleek Kia EV6 is the twin under the skin to the much squarer Hyundai Ioniq 5. Available in four model variants, the entry-level EV6 Air Standard Range has a 58kWh battery while the EV6 Air Long Range, mid-spec EV6 Earth and flagship GT-Line (the latter two featuring all-wheel drive thanks to a dual motor layout) have a larger 77kWh battery that offers 800V high-speed recharging.
Mercedes-Benz EQA 350
It's a massive year of electric car introductions for Mercedes-Benz in 2022, including an additional dual-motor version of the EQA hatchback that went on-sale locally last year. With all-wheel drive, the EQA 350 increases power outputs to 215kW and 500Nm and, thanks to its 66.5kWh battery, has fractionally more driving range than the EQA 250, with 432km.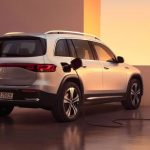 Mercedes-Benz EQB
Joining the EQA hatch later this year, Mercedes-Benz will introduce the more practical EQB, which offers a seven-seat layout in spite of its compact dimensions. It expected to be mirror the EQA line-up with both single-motor 250 and dual-motor 350 specifications.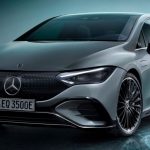 Mercedes-Benz EQE
What will likely become Mercedes' most popular electric vehicle, the EQE squares off against the Tesla Model S and plays right into the heartland of the German brand's heritage of cutting-edge sedans. Around the same size as a current E-Class executive sedan, the EQE features wind-cheating aerodynamics, a wall-to-wall digital dashboard and other cutting-edge features. Mercedes has only confirmed a single specification so far, with the EQE 350 powered by a single electric motor that produces 215kW/530Nm, drives the rear wheels and has a 90kWh battery that is good for between 545-660km of driving range. Expect more powerful versions to be confirmed later, including twin motor models from AMG and long-range options with an even larger battery pack.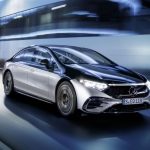 Mercedes-Benz EQS
The flagship in Mercedes-Benz' armada of electric vehicles is the EQS, which – following the badge progression that has been used for almost 70 years – is larger, more luxurious, more powerful and has a longer driving range than the EQE. To be offered in two model grades – EQS 450+ and EQS 580 4Matic – both feature a 108kWh battery pack that can provide up to 780km of driving range, the most of any EV currently available in NZ. The former has a single motor layout with 245kW/568Nm while the latter (as indicated by its additional 4Matic badge) has a twin motor configuration with 385kW/855Nm and all-wheel drive.
Mercedes-Benz EQV and e-Vito
Rounding out the initial line-up of Mercedes-Benz EVs, the German brand will also introduce more practical solutions with the EQV and eVito Tourer people movers and the eVito Panel Van light commercial vehicle. All use the same mechanical elements – a 90kW/h battery powering a 150kW/362Nm driving the front wheels.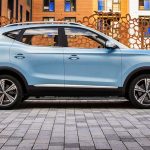 MG ZS EV
New Zealand's most affordable electric vehicle, the MG ZS EV, will get a nip and tuck before the middle of the year with more distinct front-end styling and the expected option of a larger 72kWh battery that would increase the compact SUV's driving range to beyond 400km.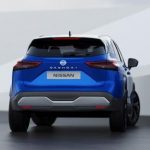 Nissan Qashqai and X-Trail E-Power
Two of Nissan's most important models – the Qashqai and X-Trail SUVs – will be updated with all-new models in 2022 that will include versions with an E-Power badge that feature a unique EV/Hybrid powertrain solution. Unlike conventional hybrids which use an electric motor to provide assistance, Nissan's E-Power configuration uses electric power only to drive the wheels with a small-capacity combustion engine acting as an on-board generator and keeping the battery pack sufficiently charged. Nissan says the layout is more compact, lighter and more efficient than conventional hybrid systems.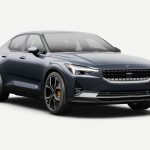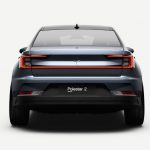 Polestar 2
Volvo's dedicated electric car division, Polestar, has already landed in New Zealand with its sights set on beating Tesla at its own game, beginning with the impressive Polestar 2. The four-door sedan is offered in three model grades, two of which are eligible for the Clean Car Discount of $8265. Starting at $69,900 for the the logically titled Standard Range Single Motor model, which has a 61kWh battery that provides 440km of driving range and powers a 165kW/300Nm electric motor on the front wheels. For an extra $9000, buyers can upgrade to a larger 78kWh battery that extends the driving range to 540km and boosts power by 5kW. Or, for $93,900, the flagship Long Range Dual Motor delivers 300kW/600Nm, all-wheel drive traction and 480km of range.
Tesla Model Y
Tesla is expected to complete its 'S3XY' four-model line-up in 2022 with the local addition of the Model Y compact SUV. Already on-sale in overseas markets, the high-roofed version of the Model 3 is expected to begin local deliveries in the second half of the year, mirroring the sedan line-up with single motor Standard Range variant and dual motor Long Range and Performance models.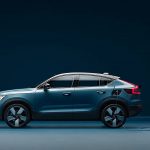 Volvo C40
Volvo's first electric-only model, the C40 compact coupe-like SUV, is expected to arrive in showrooms by the middle of the year. Unlike the XC40 soft roader on which it is based, which is offered with a range of hybrid, plug-in hybrid and full EV powertrain options, the C40 will come exclusively as a battery electric vehicle with two model choices, a single motor, front-driver and a dual motor, all-wheel drive flagship.
Now is the time to transition to an electric vehicle.
For information on what you need to consider, download our whitepaper or contact us.

Driving Insights