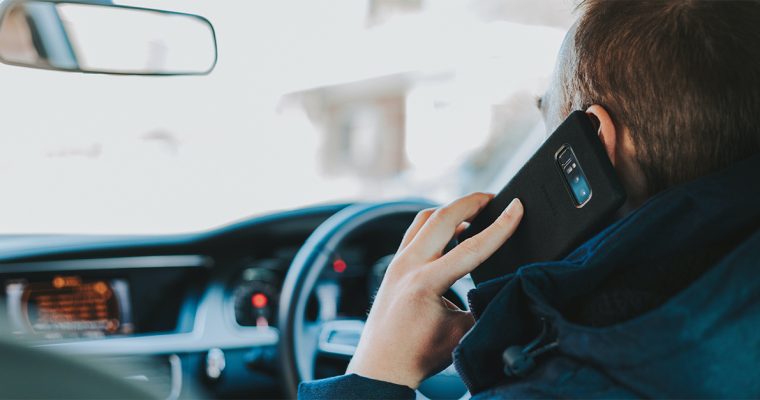 The laws for mobile phone use when driving
Driver
It goes without saying, mobile phone use and driving do not mix.
It goes without saying: mobile phone use and driving do not mix. Research by the World Health Organisation (WHO) shows that even if using a hands-free mobile phone kit while driving, you are 4 times more likely to crash your car, while texting and driving appears to have an even more severe impact on driving behaviour and crash risk. 
However, thousands of New Zealanders still don't seem to be getting the message. According to the latest Road policing driver offence data, there were more than 40,000 mobile-phone related offences committed by New Zealand drivers during 2021, which saw a staggering $4.9 million in fines issued.  
Given this kind of data, it's little wonder that Waka Kotahi NZ Transport Agency is trialling new innovative ways to gather information in order to shape new initiatives that will encourage people to make safer choices while driving. 
Director of Land Transport, Kane Patena says driver distraction is a contributing factor in nearly 8% of all crashes where someone is killed.  
"We know that it contributes to a significant proportion of deaths and serious injuries on our road." 
He said the aim of the trial was to understand the scale of the problem of distracted drivers and then determine what the next step should be to tackle it. 
The trial is part of Road to Zero, New Zealand's road safety strategy. The vision of the "Road to Zero" strategy is to have no one killed or seriously injured in road crashes in New Zealand. 
It is illegal to use a mobile phone while driving
If not legally parked, meaning the vehicle is stopped safely and is not in the flow of traffic, it is illegal to: 
hold and use a mobile phone at any time while driving or waiting in a queue of traffic, at an intersection, or at traffic lights

 

create, send or read any type of message while driving

 

email, use social media, video call, browse the internet, play games and take photos/video while driving

 

perform any other activity not specifically listed while holding a mobile phone and driving, including use of the phone for navigation or to play music

 
It is permitted to use a mobile phone in a vehicle, only if conditions are met
If the phone is secured in a mounting fixed to the vehicle that doesn't obstruct the drivers view, or if the phone does not require the driver to hold or manipulate it to make, receive, or terminate the call, it is permitted to: 
make or receive a phone call 

 

use music or audio functions

 

use for navigation e.g. Google Maps

 
The only exception to the above is if the driver is using the phone to make call 111 or *555 and if it is unsafe or impracticable for the driver to stop and park the vehicle to make the call. 
Penalties for using a mobile phone while driving 
In April 2021, the penalty for using a hand-held mobile phone while driving on New Zealand roads was increased to $150 and 20 demerit points, however compared to Australia, New Zealand's fine is still very low. 
For example, if you get caught using the phone while driving in the Northern Territory you can expect a fine of $500, and in Queensland you will be faced with a $1,033 fine with double demerit points applying if a second phone use offence occurs within 12 months. 
Changing behaviour
Whether you're a long-haul truck driver or someone who simply drives your car to and from work, avoiding the use of your mobile phone when behind the wheel is essential to your safety and wellbeing, not to mention the lives of you, your family and other road users. 
The alternative is just not worth the risk. 
If you are managing employees who drive as part of their job requirements, do you have clear safety policies regarding mobile phone use in cars? Maybe it's time for a review? 
Start a conversation with SG Fleet today to see if your motor vehicle policies need a review. 

Driving Insights