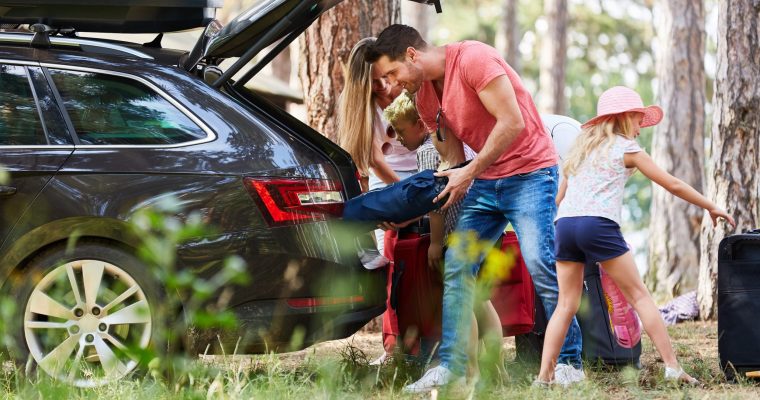 Tips for safe and happy holiday road trips
Driver
/ 23 November 2023
Long weekends, school holidays and summer breaks are all times when many of us like to hit the road. It's an opportunity to leave the worries of the workplace behind and get some much-needed rest and relaxation. It's also when there is often a significant spike in road accidents and fatalities.
With the increased number of cars on the road travelling longer distances, the statistical likelihood of an avoidable incident or accident occurring also increases.
Managing your fatigue levels, watching your speed, and remaining as distraction-free as possible while driving will ensure your holiday road trip is a memorable one, for all the right reasons.
Things to consider before travelling
Do a basic vehicle check to make sure your vehicle is safe. If you are planning on towing a trailer or caravan check all towing attachments including the safety chain, trailer lights, tyres, and brakes
Check that your warrant of fitness and vehicle registrations are up to date
Some routes are safer than others, learn which are which on the KiwiRAP website and avoid peak traffic with Waka Kotahi's holiday journey planner
Most roadworks are stopped during this time however to avoid the remaining, check Waka Kotahi's real-time journey planner
Allow plenty of time and schedule regular rest stops – make the journey part of the holiday
Get familiar with the laws around mobile phone use while driving
Check the weather forecast – if it's bad but your travel can't be put off, allow extra time
Once you're on the road
Watch out for driver fatigue – get plenty of rest beforehand and drive fresh
Stick to the speed limits and keep a safe following distance between yourself and the vehicle in front
Drive to the conditions and reduce your speed accordingly
Be courteous and patient
Be alert around pedestrians, cyclists, and motorcyclists
Watch out for children on the road
Slow down, leave space and be patient through road-works sites
Make sure that all passengers are securely restrained with either a seat belt or child restraint
These simple steps can save lives.
Start a conversation with SG Fleet about safety on the road today.

Driving Insights