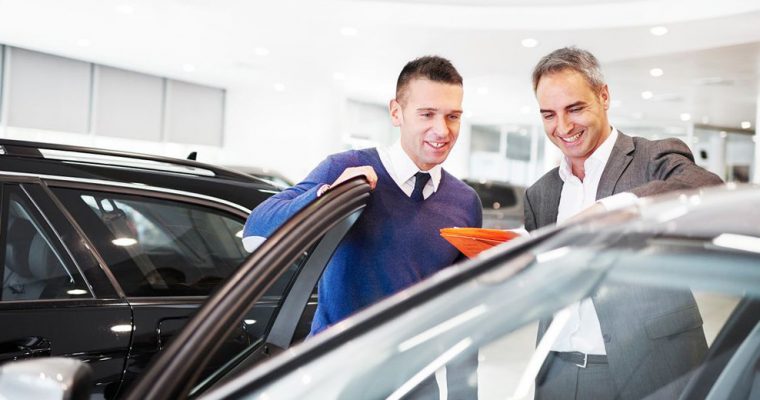 Leasing versus vehicle finance for small business
Procurement
It is a rare small business that can buy vehicles outright without some financing. So, whether you buy or lease vehicles, you will need some help to finance your vehicles. But how does leasing stack up against other vehicle financing options?
Lease or buy, it's going to be hard to justify tying up a lot of capital in a depreciating asset by buying a vehicle from your cash reserves. It just isn't a good use of working capital.
For this reason, while larger businesses may have the necessary cash, leasing or financing vehicles is likely to be a starting point for managing your vehicle fleet.
Start by setting your budget
The last thing you should do, when you need new vehicles, is wonder down to a local dealership. It all too easy to be tempted into an emotion-based purchase of the latest ute or van from your favourite brand. And too easy to commit yourself to financing that will stretch your business.
Don't do it. Heed Sorted's warning to car buyers, which applies equally to businesses:
"Compare all the finance options before stepping into a car yard"
We previously looked at questions that need to be answered in funding vehicles for your business and the key question: "lease or buy?"
Regardless of your answers to those questions, you need to set a budget for what you can afford to spend on vehicles. And that budget needs to consider the total cost of ownership – not just the capital costs of getting a vehicle for your business but also the running costs.
In short, you need to start with an understanding of how much your business can afford to spend on vehicles over time.
Shop around for the right interest rate
Interest rates don't come into consideration much when you choose to lease vehicles. But they are crucial when it comes to comparing financing a vehicle purchase and leasing a vehicle.
The key here is to understand your interest costs. They affect monthly payments you will need to meet. And this determines the total cost of financing your vehicles.
And understanding what they are is essential to understanding the comparative cost of interest over the term of your finance options.
Interest.co.nz tracks comparative car loan interest rates, a very useful reference in considering vehicle finance options.
Financing the purchase of vehicles.
If you decide to buy your vehicles, you have several financing options:
Financing the purchase out of working capital
For small businesses, in particular, this is unlikely to be a viable option. It requires you to dedicate significant working capital to vehicles. This means less cash is available for other business expenses and your business may be less able to withstand cash flow pressures. As vehicles depreciate quite sharply, this is rarely a good way to use hard earned cash.
Car dealership financing
Your local dealership will likely offer you finance via a finance company. This is essentially a hire purchase agreement and it is very important to understand what you will pay for the vehicle over the term of the loan / agreement. You need to look at what your monthly payments add up to over time. Even if the promoted interest rate is very low, fees and charges can add up. And you also need to consider what sort of warranty you are getting and whether the price the dealer is offering comes with any servicing commitment.
A bank loan secured against your home
Extending your mortgage might look like a viable option, if you need one vehicle for your SME. Especially true, if you intend to keep it for a long time.
The interest rate will look good against other forms of car finance. But its all too easy to end up paying a lot more for a vehicle over time, as your car finance gets lost in your broader mortgage commitment.
Paying a higher interest rate over a shorter period will likely cost you a lot less.
A bank or finance company business loan
Many people will tell you to secure your finance before looking at vehicles. It sets a limit to the damage excitement about the next model up or optional extras can do to your budget.
Your bank will ask for your home or the vehicle as security for the loan. A finance company will use the vehicle as security. How this compares to other options will depend on comparative interest rates, warranties offered, servicing included (if any), insurance costs, etc.
Leasing a vehicle for your business
Leasing offers a different car financing experience where you work with an experienced professional to get the right vehicle for your business.
Where purchasing funding options offer ways to finance vehicles, leasing offers a way to spread the cost of vehicles over their useful life. There is an immediate saving. Why? Because you are not funding the full cost of a vehicle.
A leasing company may be able to offer a better price for your vehicle. They buy a lot of vehicles and this gives them buying power.
And, depending on the type of lease you choose, a lease may:
Include support that will help you minimise running costs over time
And take all the hassle out of managing vehicles.
Even small fleet leases, like those offered by SG Fleet / LeasePlan, can include everything from insurance and fringe benefit tax liability management to tyre replacement and managing your registration and toll costs.
Leasing and fleet management professionals are vastly experienced in finding ways to reduce vehicle costs. Working with them puts this experience to work for you and offers access to telematics technology that will help you ensure your vehicles are delivering maximum value.
Your main vehicle leasing options
You have two main options when it comes to leasing a vehicle.
Operating leases
Very similar to a rental agreement, an operating lease gives you access to a vehicle for the duration of the lease for which you pay a monthly lease payment. The certainty about these payments makes budgeting for vehicle costs easy. And the vehicle is returned at the end of the lease removing any hassle or uncertainty around replacing it.
Finance leases
Closer to financing a vehicle purchase, a finance lease sees you making monthly payments for the term of the lease. Once the lease is "up", you have options. You can return the vehicle and lease another vehicle. Purchase it for a price that reflects it diminished value. Or you can enter into a new lease for the same vehicle based on that "residual value".
Speak with an expert
We have previously stressed the need to get expert advice when working through a vehicle funding decision process.
Need expert help finding the vehicle financing option that's right for your business? Talk to a SG Fleet / LeasePlan consultant to tap into a world of vehicle leasing experience.

Driving Insights