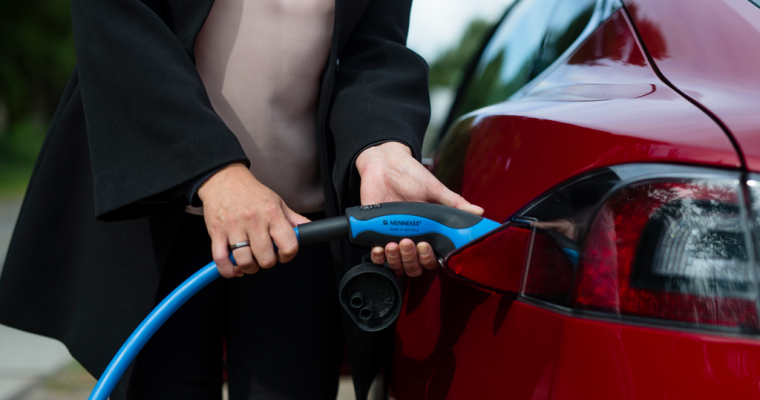 There has been a considerable increase in EV uptake in New Zealand recently. Over the past year ended May 2020, the total number of electric vehicles increased 45% from 10,244 to 20,643.
With electric vehicle technology making huge strides in recent years, cost savings to consider, and corporate responsibility for lowering emissions on everyone's tongue, there's never been a better time to go electric. Let's take a look at why you should consider going electric for your fleet.
Lower costs
Electric vehicles are often discounted by fleet managers, as they can have a higher purchase price than conventional petrol/diesel options (although that purchase price is lowering every year). However, that may be more than offset by the lower running and maintenance costs.
It costs the equivalent of 30c a litre to keep an EV on the road. When you also consider that EVs contain fewer moving parts and have significantly less maintenance requirements (some estimate around 35% of a conventional vehicle), the savings can add up to a significant amount.
Corporate responsibility
Increasingly, customers are demanding the companies they work with demonstrate they are working toward lowering emissions and their carbon footprint. An electric vehicle fleet is one way to visually demonstrate that you are working toward a more sustainable future.
New Zealand is particularly well-suited to EVs as the majority of our electricity is generated from renewable sources (hydro, geothermal and wind). An electric vehicle produces no emissions from the engine – but it does have a carbon footprint from both the manufacturing process and from the generation of power. You can help to improve this footprint by fuelling your vehicles on renewable energy and by recycling the car batteries once you retire a vehicle.
Improved data visibility
Generally speaking, electric vehicles have better connectivity with onboard telematics and diagnostics. This data can be more easily collected, which means you have better information at your fingertips to make informed decisions about your fleet, and improve safety and efficiency.
Perfect for certain types of trips
Different fleets have different needs, and an EV might not be the right fit for certain jobs. Also, the type of EV and the model you purchase can have an impact on how it can be used. Range on current models varies from 100-400 km, with technology driving higher-end models much higher still.
Research shows that EVs are most effective for short trips around an urban environment, but they are successfully used in a variety of different applications. Driving style and timing can also play a role – if a driver speeds, if the car is constantly stuck in traffic, or if the air conditioning is blasting all the time, then the car will experience a smaller charge.
When considering if EVs are right for your fleet, talk to experts like the team at SG Fleet / LeasePlan, who can help you figure out what will work best.
Government incentives
Currently, in New Zealand, road user charges are waived for electric vehicles, and electric vehicle owners will pay reduced ACC levies. The government also established a $1 million annual contestable fund to be used to promote the uptake of EVs.
As you can see, there are so many reasons to go electric for your fleet. Are you considering EVs for your fleet?

Driving Insights