With every new year there are new vehicles to consider for your fleet replacements. But 2019 could be a year when looking to the future is more important than ever. The auto industry is improving vehicle technology at impressive speed and electric vehicles are set to really show their presence for the first time. Timely to take a look at what's in the industry's pipeline for 2019.
We know. It's almost impossible to stay on top of new arrivals and updates to established vehicle models. And as New Zealanders show an increasing willingness to buy new an impressive range of options are scheduled to be seen on our roads in 2019.
The year of the EV?
And 2019 is the year to to start taking electric vehicles (EVs) seriously. New Zealanders haven't exactly been spoilt for choice when it comes to EVs. But that is changing and this year could very well represent a tipping point for EV choice. A recent Stuff survey shows a growing range of EVs and PHEVs available in NZ, including van options.
This reflects a worldwide trend for automotive brands to go electric. Volvo announced as far back as 2017 that they would not launch a vehicle from 2019 on that hadn't got some form of electric propulsion.  Audi and Mercedes-Benz among many are turning to electricity with their respective e-Tron and EQC models. Indeed, Stuff's list of options includes models from everyone from Renault and BMW to LDV and Hyundai, not to mention Tesla, which is releasing the affordable Model 3 in the second half of the year.
As the author of the very useful NZ Electric Car Guide says in his guide, released in December 2018:
"Electric cars are safe, reliable, manufactured by large brands, and are beginning to be sold in high volume globally."
It is time to ask yourself whether your organisation is Electric Car (EV) Ready or Not?
2019 Vehicles to look out for
So, let's take a look at the key 2019 models that fleet buyers should be aware of….
Nissan Leaf
The Nissan Leaf is already the most popular EV in NZ thanks to used imports from Japan and the UK. The second generation Leaf will be released in NZ in the middle of the year though and its range of up to 400km between charges is sure to make it appealing to anyone looking to go electric. Even the standard 40kWh battery claims a driving range of 270km,which stacks up pretty well against an average distance traveled by NZers of 28km .
Sure, there is a upfront costs versus long term savings decision to make here. But this type of vehicle has to be in serious consideration for any organisation looking to reduce its emissions and enjoy reduced running costs over time. If your vehicles are primarily used for short urban trips, the Leaf is an option you need to be looking at.
Hyundai Ioniq
Hyundai offers the full range of EV and hybrid options in its Ioniq, giving fleet managers' whose vehicles need to cover longer distances the options of enjoying the benefits of some cheaper electric kilometres. Options include:
A regular hybrid, which challenges the position of the venerable Toyota Prius in the market, providing Prius-equalling 3.4L/100km fuel use in a very affordable vehicle.
A PHEV that offers 40km of electric-only running combined with a 1.6-litre conventional engine for longer distances
An EV offering a 280km range between charges that offers a lot of versatility for urban use.
Hyundai suggests the EV options will cost only $240 to run for a year — an impressive number and showing the Ioniq is a serious rival to the Leaf.
Hyundai Kona EV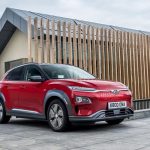 Hyundai's Kona, which some might consider a fairly ordinary small SUV, will be available in a EV option with some great technology in 2019. And Hyundai suggests its electric motor and 64kWh of battery capacity will offer over 400km of travel between charges and a $300 running cost per year.
Genesis G70
We've waited a long time for the Genesis, and 2019 will see it finally arrive. What's Genesis? It is Hyundai's luxury brand answer to the competitive challenge posed by Lexus.
Look out for the G70.  It will come in four-cylinder or V6 powered options.
Genesis has a challenge on its hands establishing a new brand in the NZ car buyers and fleet managers' pysches. Zero brand recognition and unproven residuals can be big barriers to overcome.
That said, Genesis's five year comprehensive warranty is unrivalled amongst luxury vehicles. And a price that includes five years or 75,000km of servicing is likely to be attractive to many.
Mitsubishi Triton
The new-look Triton remains slightly smaller than rival utes retaining its historical ability to undercut competitors. Why change somethings that isn't broken?
You will find that the new model retains many of the strengths and spec's of current models. Indeed, the body and tray are virtually unchanged. And you get the same 133kW 2.4-litre four-cylinder turbo diesel (albeit enhanced with a six rather than five speed auto gear box).
That said, the new Triton has a noticeable new look. It boasting a sharpened, crisper nose and added visual appeal. Team it with a interior refresh and you get a vehicle that offers its occupants more to enjoy.
Toyota RAV4
RAV4s have been a feature on NZ roads since the mid 1990s. But that latest models are more than a little different from their forbears.
The new fifth-generation model is scheduled to hit NZ at the end of the first quarter of 2019. And its a very different beast from the soft-roader of the 1990s and 2000s. So much so that Stuff warned that "the new Rav4 won't be for latte-sippers" when covering its launch.
No more cute little curvy SUV or standard small SUV style. The adjective of choice when describing its angular looks, owing much to Toyota's North American truck styling, is "butch". Combine this with claimed improved driving manners and  new engines and you have a very different vehicle proposition.
That's not all that's different with the new Rav4. A hybrid option enhances its appeal. A combination of an electric motor and a 2.5-litre four-cylinder petrol engine will offer significant fuel savings and reduce running costs. If this "butch" vehicle is asked to spend significant time in urban environs, the hybrids regenerative braking (converting energy back into electricity) will offer further savings.
Mazda3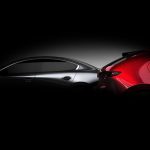 NZ may be in love with utes and SUVs but sedans are popular fleet vehicle choices. The new sedan and hatch models of the Mazda 3 will reach NZ in mid 2019. The exact spec's of the new vehicles are yet to be released but new engine tech is attracting attention. Driven has called the 3 "the stand out in a popular segment".
Its SkyActiv engine offers the world's first gasoline compression ignition. For the layperson and the fleet manager this leads Mazda to claim a notice-worthy minimum 20 percent in fuel savings.
All the new tech — including auto braking across all models — will likely mean the 3's price will edge upwards. But its history and proven residuals make the 3 a very tempting small vehicle option.
BMW 3-Series
The new BMW 3 series offers a more mature look with LED head and tail lights giving it added design depth. Drivers also get a new personal assistant with the infotainment system a.k.a. "advanced voice operation".
Targeting sporty driving manners the new model is bigger but less heavy due to the use of lightweight materials. Initially offered with four-cylinder engines, BMW's six-cylinder powered options are coming.
BMW knows that the 3-series is key to public perception of the brand and they're looking to recover lost ground.
Ford Endura
With US market heritage, the Endura (or Ford Edge overseas) large SUV is updated with a new model in 2019. Often compared with the Territory, the Endura seats only five, meaning it is less large-family-friendly.
The Endura offers a comfortable American-influenced ride and a car-like on-road driving experience and a spacious interior in a sizeable wagon.
Powered by a 140kW turbo-diesel, Ford boasts that the Endura will offer transport for just 6.7 litres per 100km. It comes with a good list of standard accessories with the option to enjoy a plush leather interior in the Titanium or a sporty look and feel with ST-Line models.
Tesla Model 3
Finally, a Tesla that is within the budget possibilities of the average road user and fleet managers. Due in NZ in "the second half of 2019" the Tesla Model 3 is a key symbol of EVs becoming a more normal feature on our roads. The final price it is offered at will be determined by the exchange rate of the NZ$ versus the US$. But this is the first Tesla that won't require a six-figure investment or a commensurate level of lease payments.
The interesting thing here is that this "middle of the road" Tesla claims only a 350km-plus driving range. It is a slightly unconventional vehicle with a minimalist, touchscreen-dominated interior but also a fairly conventional five-door hatch type of vehicle.
With the big names in the auto industry all going electric Tesla faces a challenge from EVs that won't feel so different from their fossil-fuel-powered antecedents.
Lots to think about when it comes to your future vehicle selection policies then. We're here to help. Talk to SG Fleet / LeasePlan today.

Driving Insights