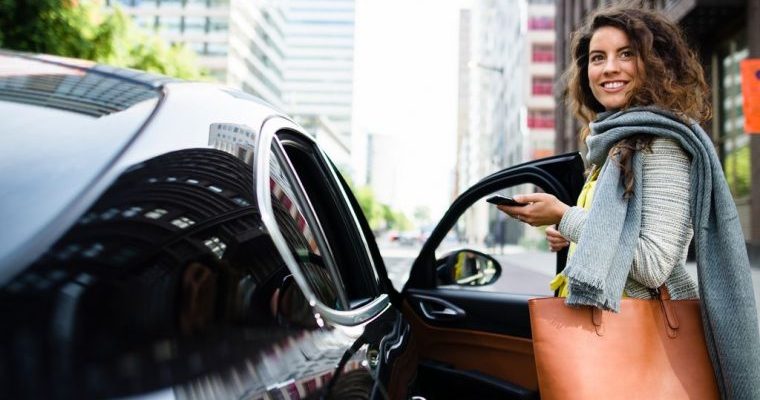 Why electric vehicles are the new black
Driver
With increasing number of electric vehicles (EVs) on our roads, they're no longer an odd vehicle choice. The numbers stack up and Europe, Asia and North America are showing the way forward is electrically powered. Across the world, an ever-growing number of new car buyers are turning away from the fossil-fuel-powered cars toward low-emission battery-electric (BEVs) and plug-in hybrid (PHEVs) vehicles.
New Zealand has been a little slow out of the EV blocks. EVs are only 1.3% of vehicle sales. But change is on its way.  EV uptake has recently increased significantly from 3,468 vehicles in May 2017 to 20,643 vehicles in May 2020. So now is the time to get your head around the idea of EVs as central to mobility planning for your business and your employees.
More of your employees are likely to start asking about EVs and they will be a positive addition to your future-focused employer branding. Let's look at why…
Support for the achieving zero emissions by 2050
Prime Minister Jacinda Ardern has recently moved her position a little on climate change and the target of achieving zero emissions by 2050 from seeing it as a nuclear free moment to drawing analogies with moon landings. It might not be clear how to get there, as it wasn't for the US when it declared the goal of landing on the moon, but that doesn't mean you can't achieve the goal.
The key point is that the debate seems to have moved on. It's not a question of whether climate change exists any more. It's a question of how best to respond to the challenge it presents. And the broad consensus is that we must work to reduce our emissions — 2015 research found 87% of new Zealanders concerned about climate change and 58% worried about their personal part in that. Meanwhile, 60 NZ businesses, responsible for 50% of our emissions, have formed the Climate Leaders Coalition and committed their businesses to taking action on climate change.
Motor vehicle emissions are a key factor in broader emission levels and climate change and EV choices are getting better all the time. So, demand for electric vehicles is growing. Indeed, sales of battery-electric vehicles (BEVs) and plug-in hybrid vehicles (PHEVs) are trending up across the world. China and Norway are setting new benchmarks in EV sales. But even NZ is experiencing unprecedented EV sales levels.
In short, people are increasingly determined to minimise their carbon emissions. Emissions reduction targets are non-controversial across society and the political spectrum. EVs can offer travel costs of 30 cents per litre versus $2.34 for conventional vehicles and offer a feeling that you are doing something about climate change. Its not surprising, then, that EVs are becoming a more and more mainstream vehicle option.
Reduced running costs
With that stark difference in running costs, improved range for EVs and a growing charging network its not surprising that research is starting to show EVs as a more and more sensible choice for people buying a new vehicle. This reflects a international picture where the EV options available and established charging infrastructure make EVs a more and more attractive choice.
The studies are building up:
The numbers appear to be in then. Want a few extra dollars in your pocket at the end of the week with petrol costs at unprecedented levels? EVs deserve your very real consideration.
Availability of government subsidies
New Zealand provides a level of subsidy to encourage people to go EV for their next vehicle. But these are acknowledged to be inadequate in the context of incentives offered by other countries and NZ's ongoing love affair with utes and SUVs. Change is coming, though. The government is rolling out more funding for a transition to EVs via the Low Emission Vehicles Contestable Fund.
Driver satisfaction (UX)
The time when choosing an EV means compromising on performance for "eco warrior" status is past. You now have a growing number of options and some of them boast pretty impressive performance stats. Tesla's new Roadster model is by no means a budget option, but wow! — the performance… The Roadster gets from zero to 100km per hour in just 2.1 seconds! It has a top speed of more than 400km per hour. And it is capable of 1,000 kilometres between charges — that'll get you from Auckland to Wellington with ease and allows a return Christchurch-Queenstown journey.
Even the less high-end EV options, come with all the bells and whistles you'll find in their combustion-engine peers. The latest driver aids — traction control, satellite navigation, ABS braking, reversing cameras, cruise control, internal climate controls, air conditioning and the latest in-car entertainment systems — are often standard in new EVs. So, there's no need to compromise on the comfort or performance when doing your part for the environment.
There's still a long way to go before New Zealand catches up international EV sales benchmarks. But starting to think about leases on PHEVs and BEVs will give you and your workforce a strategic advantage in the future. It's coming and it's electric-powered!
Want to know more about leasing? Ask SG Fleet / LeasePlan.

Driving Insights