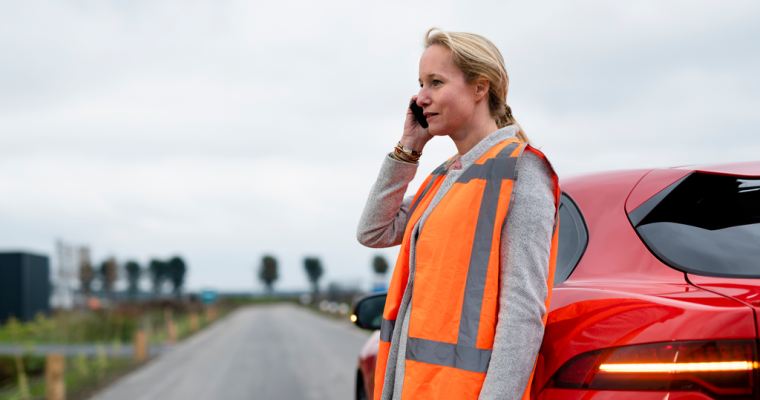 According to the Health and Safety at Work Act 2015, a fleet vehicle is considered part of the workplace. This means that the health and safety laws and regulations that apply in the workplace also apply in work vehicles.
Find out what your responsibilities are and how you can manage risks and safety.
The 'chain of responsibility'
According to the NZ Transport Agency, the chain of responsibility holds that all the people who influence drivers' behaviour and compliance should, and must, be held accountable if that influence results in non-compliance with traffic rules and laws."
A person is part of the chain of responsibility if their actions or decisions affect transport operations on the road. This includes you as fleet operators, but also drivers, consigners, packers, loaders, anyone planning the pick-up / delivery of goods, dispatchers, and receivers.
The Health and Safety at Work Act also highlights the importance of having everyone involved in identifying and managing risks. Businesses have the primary responsibility for the health and safety of their workers, as well as others at risk from the work of their business (other drivers on the road). Company directors, chief executive officers, and other directors are required to do due diligence to make sure the business is meeting health and safety requirements.
However, workers must also be responsible for taking care of their health and safety. They must ensure their actions don't put others at risk, and follow reasonable instructions given to them by the company.
Other people who enter the workplace (i.e. passengers, clients), also have a duty to ensure their actions don't impact the health and safety of others.
You can learn more about Chain of Responsibility in our in-depth article. At its core, CoR is there to remind us that there are multiple people involved in getting a work vehicle from A to B, and every link in that chain holds some responsibility for ensuring both vehicle and driver operate legally and safely.
Tips for managing risk and safety
We've already written extensive guides on managing risk and safety, which you can find here and here. Some of the main points include:
Keeping vehicles in good working order, and retiring older vehicles. There is a proven link between the age of a vehicle and the risk of death or serious injury if that vehicle is involved in a crash.
Making sure the vehicles you purchase/lease are fit-for-purpose and contain the required safety features.
Outfitting vehicles with first aid kits, fire extinguishers, communication equipment, and other emergency safety equipment as required.
Instituting a 'pre-drive' check for drivers that includes a short checklist of safety features, including if tires are properly inflated, that indicators, brake and taillights are working, that the registration and WoF are current, the safety belts fit properly, and the engine fluids are correct.
Improving workplace culture so that drivers feel comfortable voicing concerns, aren't getting behind the wheel fatigued, driving where they're not experienced, and that safety is prioritised over other factors.
Having the whole team – including those involved in scheduling appointments and loading vehicles – actively involved in the safety and risk assessment process.
Look into the safety standards of your 'grey fleet' – this is personal vehicles used for work where employees are given a cents-per-kilometre payment for the distance they travel. Maintenance standards are often non-existent as the workplace assumes the driver is taking care of this. However, while the employee is using their vehicle for work, it is technically considered a workplace and so they have responsibilities under the Health and Safety at Work Act.
Using telematics to monitor driver fatigue and actions that may make them a risk to other drivers on the road.
'The NZTA has also release a PDF on Safe Driving Good Practice Guidelines, which you will find useful.
The health and safety of your fleet is everyone's responsibility. What can you do now to help make things safer for your drivers and for other vehicles on the road?

Driving Insights