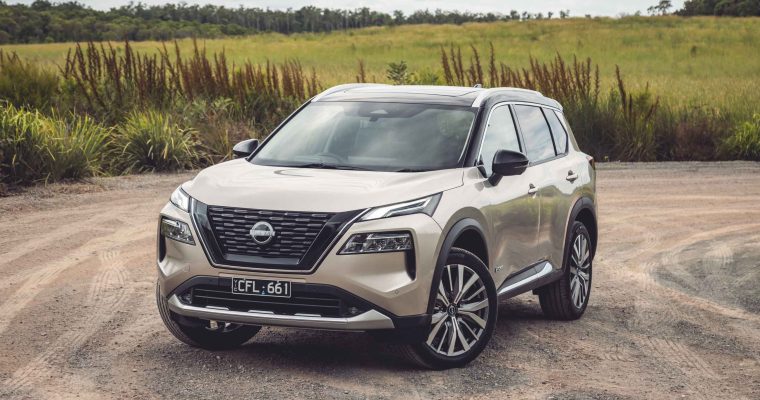 Nissan X-Trail e-Power review
Driver
Japanese brand flips the hybrid script with impressive new SUV
Electric cars have come a long way in a short period of time, but still don't offer the solution to every problem.
Sure, they are cheaper and cleaner to run than conventional cars with internal combustion engines, but are still more expensive to buy, take longer to recharge and don't offer as much driving range.
Which is where hybrids – which combine petrol and electric motors – can offer the best of worlds, reducing fuel consumption and lowering emissions while offering the convenience of quick re-fills and long-distance flexibility.
Up until now, most hybrid powertrains have integrated the electric motor to simply assist the petrol engine, providing a squirt of elbow grease only for the parts of driving that need some heavy lifting, such as when the car moves away from a standstill, climbing steep inclines and heavy acceleration.
Nissan, however, has flipped the hybrid script with the introduction of the first vehicle to feature its new e-Power system, the fourth-generation X-Trail mid-sized SUV, which is essentially an electric car with a petrol engine as an assistant.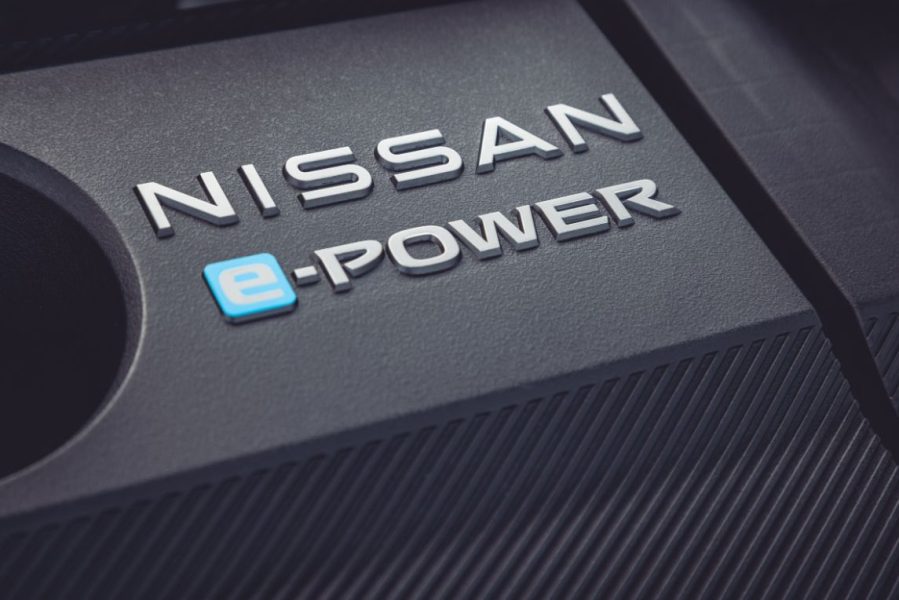 With the e-Power configuration, the X-Trail is powered by two electric motors – one on each axle – while a fuel-sipping petrol engine under the bonnet acts like an on-board power station to constantly keep the small capacity battery topped up.
This is known as a parallel hybrid – or a range extender hybrid – and brings several benefits over the most commonly used series hybrid set-up. For starters, the X-Trail drives like an electric car, with smooth, silent, and effortless acceleration. Secondly, it only requires a small battery pack, so it doesn't weigh much more than a regular version, which has a consequential effect on the handling and dynamic character of the car. And, lastly, it provides the X-Trail with around 800km of driving range and the convenience of quick fills using the existing network of service stations.
From a technical standpoint, the front electric motor does most of the work most of the time and produces 150kW of power and 330Nm of torque while the rear electric motor, which generates 100kW and 195Nm, chimes in when needed – and brings all-wheel drive traction – such as under acceleration or in slippery conditions. Nissan claims the rear torque response is up to 10,000 times faster than a mechanical AWD system.
It also says the X-Trail's maximum combined output is 157kW and it can accelerate from 0-100km in 7.0 seconds, both of which are comparable to most of its rivals.
The 1.8kW lithium-ion battery is mounted in the transmission tunnel and is re-charged by a 1.5-litre three-cylinder turbo petrol engine that generates 106kW and 250Nm and isn't connected to the wheels.
Nissan claims the X-Trail e-Power consumes an average of 6.1L/100km, which is significantly better than other models with the 2.5-litre four-cylinder (at 7.8L/100km) but not as efficient as the RAV4 Hybrid, which has a claimed average of 4.7L/100km.
Like all X-Trail variants, the e-Power models are covered by a five-year/unlimited kilometre warranty with included roadside assistance over the entire duration. Service intervals are every 12 months or 10,000km and cost an average of $508 for each of the first six visits to the dealership.
The e-Power powertrain is currently only offered in the highest-grade Ti and Ti-L specifications in the new, fourth-generation Nissan X-Trail, costing from $54,190 (plus on-roads) and $57,190 (plus on-roads) respectively. That is a $4200 premium over the same models with 2.5-litre petrol four-cylinder engine.
That positions the flagship X-Trail Ti-L e-Power with e-4ORCE (to give it the full name) in between its most direct rivals, the top-selling Toyota RAV4 Hybrid and the Mitsubishi Outlander Hybrid EV plug-in. It also elevates it closer to the lower reaches of European brands and larger seven-seat SUVs from the next class up.
But the X-Trail Ti-L e-Power justifies its price tag with a generous list of standard equipment and the latest in cutting edge safety and digital technology.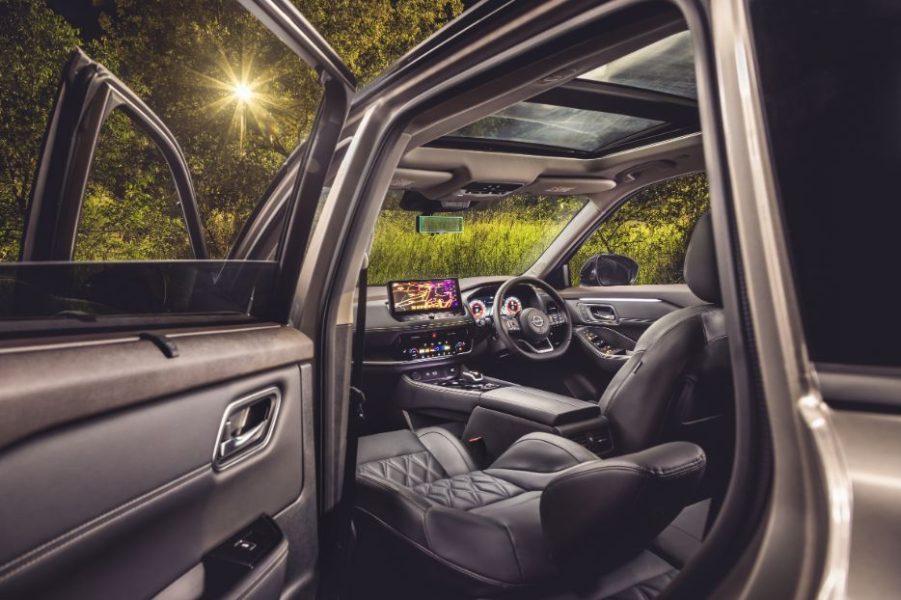 Inside, the cabin features quilted Nappa leather trim, heated front and rear seats, rear sunshades, a panoramic glass sunroof, three-zone climate control and two digital screens, a 12.3-inch instrument cluster and a 13.3-inch infotainment display with sat nav, a 10-speaker Bose audio system with AM/FM and DAB+ and smartphone mirroring for Apple CarPlay (wireless) and Android Auto.
There are also four USB (both type A and type C) connections and 12V power outlets throughout the cabin, as well as a wireless phone charging pad in the centre console.
In terms of safety, all X-Trail models have seven airbags and a five-star ANCAP safety rating, and the Ti-L is fitted with the complete suite of Nissan ProPilot advanced driver aids, including autonomous emergency braking with junction assist and pedestrian and cyclist detection, adaptive cruise control with traffic sign recognition, lane keeping assistance and driver monitoring.
The X-Trail also features a widescreen 10.8-inch head-up display, a digital rear-view mirror and semi-autonomous functionality with stop-and-go in heavy traffic.
As for what all that means in the real world, well the proof is in the driving experience. And the X-Trail e-Power immediately makes a positive first impression.
For starters, it feels – and acts – like an electric car. Because it is.
And that means smooth, seamless acceleration when moving away from a standstill and effortless performance at any speed. It darts around town and cruises nicely at highway speeds, and there is nothing complicated about its operation.
The driver can choose to activate e-pedal mode by the simple press of a button in front of the stubby gear lever, which increases the rate of regenerative braking power under deceleration to the point where you can drive most of the time using just the accelerator. But it doesn't allow the vehicle to pull-up to a complete stop like other electric cars, so the driver will have to use the brake pedal for the last portion.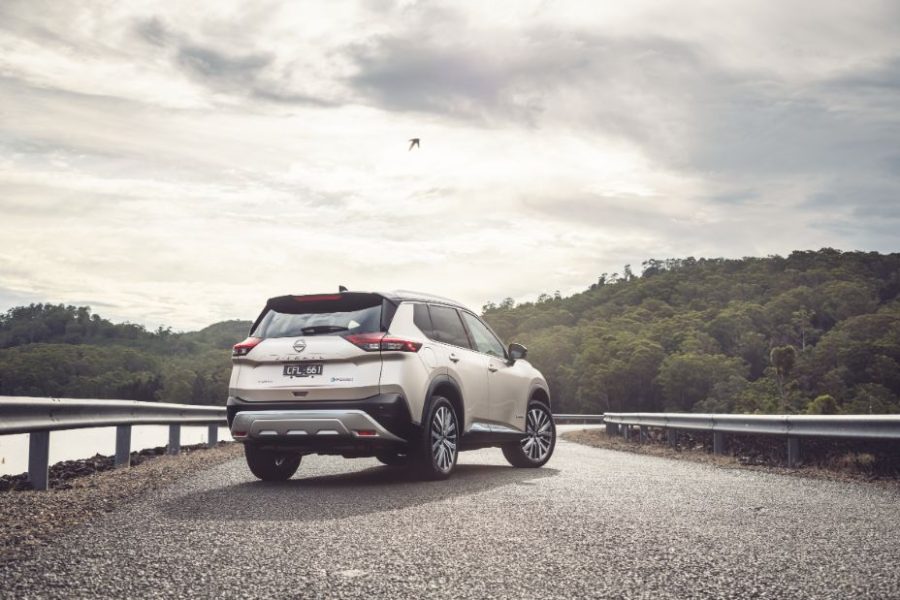 The weird part is the engine, which operates completely independently of any driver inputs. It only starts up when the battery has less than 25 per cent of its capacity, and then just burbles along barely above idle speed with its thrummy three-pot soundtrack barely audible.
It does spark into life and rev higher when you mash the accelerator during a quick getaway, ensuring the battery has maximum charge to deliver to the electric motors. But, because it isn't physically connected to the drivetrain, there is none of the noticeable on-off assistance you feel in a conventional hybrid.
While the powertrain is impressive on its own, the rest of the X-Trail's fundamentals are equally up to the task. The steering is light, yet it provides a natural level of feedback, and the chassis has the dynamic character of a genuine luxury car, blending both a supple and comfortable ride with sure-footed handling.
The cabin is spacious with good head and legroom for both front and rear-seat passengers, excellent vision, and adjustability in the seating position for the driver, the quality of materials is top notch, and the overall design is simple yet appealing. There's also plenty of convenient storage solutions and the rear cargo space is huge (at 575L) and flexible in the way it can be arranged.
There is a lot to like about the all-new Nissan X-Trail, particularly the e-Power models.
It is a smart mid-sized SUV that is among the most sophisticated and refined in its class while introducing new fuel-saving technology that doesn't compromise its convenience. In fact, the e-Power configuration isn't a gimmick and, in my opinion, is better for being unconventional as it brings all the benefits of an electric car – smooth, silent, and effortless performance – with long distance driving range and quick re-fills.
Specifications
Nissan X-Trail Ti-L e-Power with e-4ORCE
Price: $57,190 (plus on-road costs)
Powertrain: 1.5-litre three-cylinder turbo petrol-electric
Electric motors: 150kW/300Nm (front), 100kW/195Nm (rear), 157kW (max combined)
Petrol engine: 106kW/250Nm
Transmission: Single-speed reduction gear
Fuel economy/Emissions: 6.1L/100km, 139g CO2/km
Safety Rating: Five-star
For more information on the transition to electric motoring, contact SG Fleet today.

Driving Insights