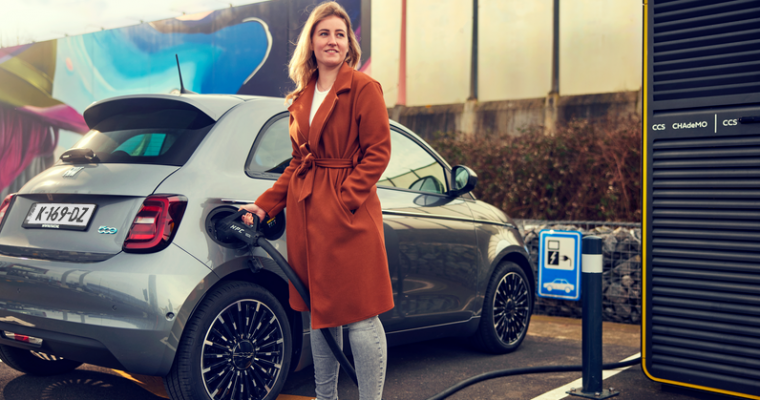 When will electric cars become more affordable?
Driver
By Andrew Maclean
One of the biggest hurdles in the race for electric cars to become more popular is the high entry price for new models.
Electric cars currently command a significant premium over conventional combustion-engine vehicles as car makers attempt to recoup some of the huge research and development costs involved in the creation of these new technologies.
The high-tech Lithium-Ion battery packs are hugely expensive at the moment, with only a few key suppliers which means limited production capacity. There are some simple economic factors at play.
But the tipping point – where electric cars will become more affordable – is edging closer as more and more car makers introduce a wider range of EVs, which in effect creates more competition and consequently reduces production costs as they are amortised over larger volumes.
We can also assume an increase in government incentives and rebates as the pressure to support a lower emission future grows.
New Zealand's most affordable EV
At the moment, the MG ZS EV is the most affordable electric car on-sale in New Zealand. The compact SUV is the first from the Chinese-owned iconic British brand, costing from $48,990 (plus on-roads) – which undercuts the Hyundai Ioniq EV and Nissan Leaf by approximately $10,000.
It doesn't lack for much either, with comparable performance to its rivals and a long list of standard equipment that includes the latest in cutting edge safety technologies.
The ZS EV is driven by a 105kW/353Nm electric motor that is powered by a 44.5kW/h lithium-ion battery pack capable of delivering up to 263km of driving range and can be recharged to 80 capacity on a 50kW fast charger in less than 40 minutes.
It drives nicely, with plenty of punch around town and the ability to cruise comfortably out on the open road. In fact, the simplicity of the electric powertrain makes the EV feel more refined than conventional ZS models powered by a combustion engine with a traditional gearbox, which are still a bit rough around the edges compared to more established rivals.
Similarly, the suspension and steering could be better tuned for NZ roads but, on the whole, the ZS EV makes a convincing statement as the most affordable electric car in New Zealand.
That is amplified when you take into account it is equipped with a digital dash, 8.0-inch infotainment display with Apple CarPlay, leather trim, a panoramic sunroof and the full suite of MG Pilot safety features, including automated emergency braking, active cruise control, traffic jam assistance and lane keeping assistance. It is also covered by a bumper-to-bumper five-year, unlimited kilometre warranty while the battery pack is guaranteed for eight years or 160,000km.
MG, which is now part of the state-owned Shanghai Automotive Industry Corporation (SAIC Motor), is the first Chinese car maker to introduce an electric car to New Zealand, but it won't be the last.
More Chinese brands coming
China is currently the largest producer of EVs across the automotive landscape. According to forecasts, more than 31 car makers in China will produce in excess of 13 million electric cars per annum within the next two years – more than triple the number expected to be built by European car makers in the same time frame.
With that in mind, expect a wave of new Chinese brands to enter the Kiwi market in coming years with a range of affordable EVs.
The first of those is BYD, China's largest vehicle producer which will be imported by Australian-based company True Green Mobility, with a fleet of cut-price electric cars that will cost less than $40,000.
Among those models earmarked to arrive locally within the next 12-24 months are the T3 commercial van that is aimed at fleets and small business, the EA1 small five-door hatchback and a compact SUV based on the Yuan Plus concept car that was shown at the 2021 Shanghai Motor Show earlier this year.
The T3 van has a 70kW/180Nm electric motor and a 49.2kWh battery capable of delivering a claimed range of 300km.
Both the EA1 and yet-to-be-named SUV are claimed to offer more than 500km of range.
All will be offered for sale uniquely online with BYD's New Zealand seller claiming that eliminating the traditional dealership model is a major contributing factor in its ability to drive down the price and make the vehicles more affordable.
Government Incentives
Another important factor in making EVs more attractive is taking some of the pain out of the initial purchase price through government schemes.
Financial incentives and rebates for electric cars have been in place in European markets, China and California for some time and have proven to increase the take-up of EVs.
An accelerated uptake of electric vehicles is a key element of New Zealand's recently announced strategy to become carbon neutral by 2050
From 1 July 2021, the Clean Car Discount program is available to buyers of new low emission vehicles priced up to $80,000, where they will receive a $8625 rebate on their purchase, while used models will receive a refund of $3450.
The funding for the scheme will be generated by increased taxes on vehicles that emit higher levels of carbon monoxide, which will also be used to create a significant network of vehicle chargers that are located no more than 75km from each other on New Zealand's major highways.
"Our transport emissions are the fastest growing source of greenhouse gas emissions in New Zealand, so we need to start taking action now if we are going to meet our 2050 targets," Transport Minister Michael Wood said.
"New Zealand is actually lagging behind on the uptake of EVs, so we are playing catch up internationally. Our monthly registrations of EVs are around half the global average and sales are well below the 50 per cent of monthly sales seen in some European countries.
"We've already committed to policies that will make a difference, like the Clean Car Import Standard, decarbonising the public transport bus fleet and revitalising rail, but we have to do more.
"A discount on electric, hybrid and low emission vehicles funded from a fee on higher emitting ones is the best policy to increase low emissions vehicle uptake in New Zealand.
"It's a common policy overseas, a recommendation of both the Climate Commission and the Productivity Commission, and it is supported by the likes of the Motor Industry Association – it's time to get moving with it."
As it is with any new technology, the landscape for electric cars is still pretty fluid. But it is inevitable that EVs will become significantly more affordable in the near future – whether it's through natural economic factors, competition, lower production costs or government stimulus packages, or the combined effect of all them colliding at once.
Whatever happens, the electric car revolution is well and truly underway.
Transitioning to electric
No matter where your business is on its journey to transition to electric motoring, contact SG Fleet / LeasePlan today to learn how we can help.

Driving Insights