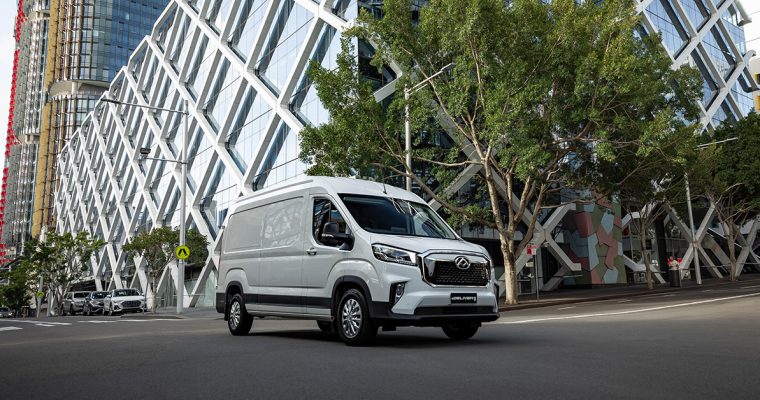 Electric trucks charging into New Zealand
Driver
The electric revolution is not restricted to just passenger cars and SUVs, it's also stretching across the big workhorses of the roads. 
The entire transport industry is shifting towards zero-emission motoring, including those that do the heaviest lifting, with a fleet of all-electric specialist delivery vans and trucks on display at the recent Brisbane Truck Show, the biggest event of its type in the region. 
With many fleet operators searching for cleaner, more efficient solutions to their business requirements, the ability to transition across the board to electric vehicles is broader than ever.
So, let's take a look at what's new for working vehicles.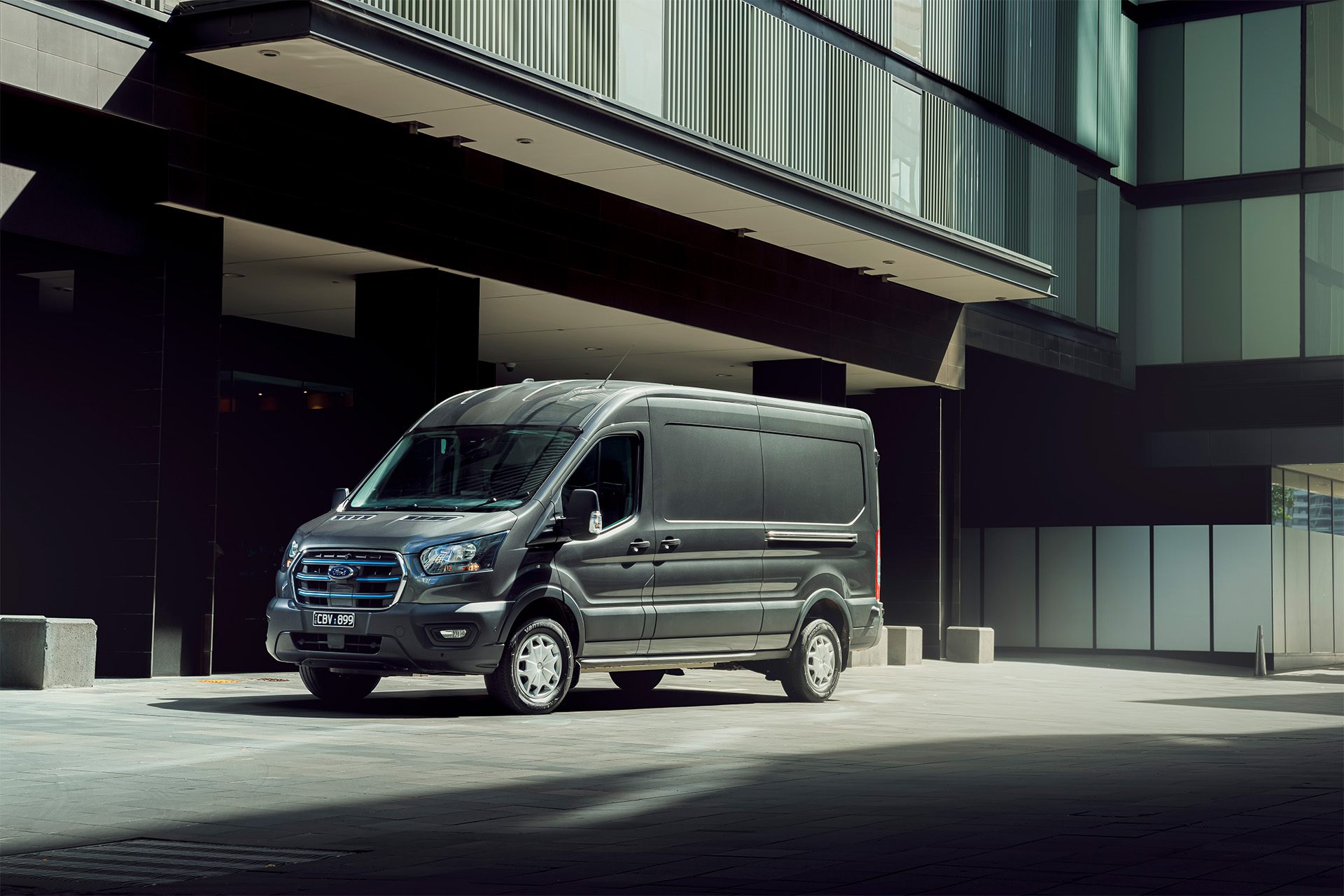 Ford E-Transit
Ford has introduced its second fully electric vehicle to New Zealand behind the Mustang Mach E SUV in the form of the E-Transit delivery and cargo van. 
Based on the latest generation of its top-selling van, the E-Transit is offered in four models in New Zealand; the 350L Medium Roof, 420L Medium Roof, 420E High Roof and the 420E cab chassis. 
Prices start from $94,990 (plus on-road costs), all models are powered by a 198kW/430Nm electric motor – making it the most powerful model in the range.  
With a 67kWh lithium-ion battery mounted under the floor, it can deliver up to 304km of driving range and can be recharged between 15-80 percent in less than 35 minutes when using a DC fast charger with a maximum rate of 115kW. 
It doesn't compromise on its workability either, with up to 12.4 cubic metres of space in the back of the High Roof model (11 cubic metres in the standard roof version) and a maximum payload of 1601kg. The 350L has a GVM of 3500kg while the 420 versions have a GVM of 4250kg. 
The E-Transit has the most comprehensive suite of active safety features in its class, including autonomous emergency braking with pedestrian detection, adaptive cruise control, blind spot monitoring, lane-keeping assistance and more on all the van models.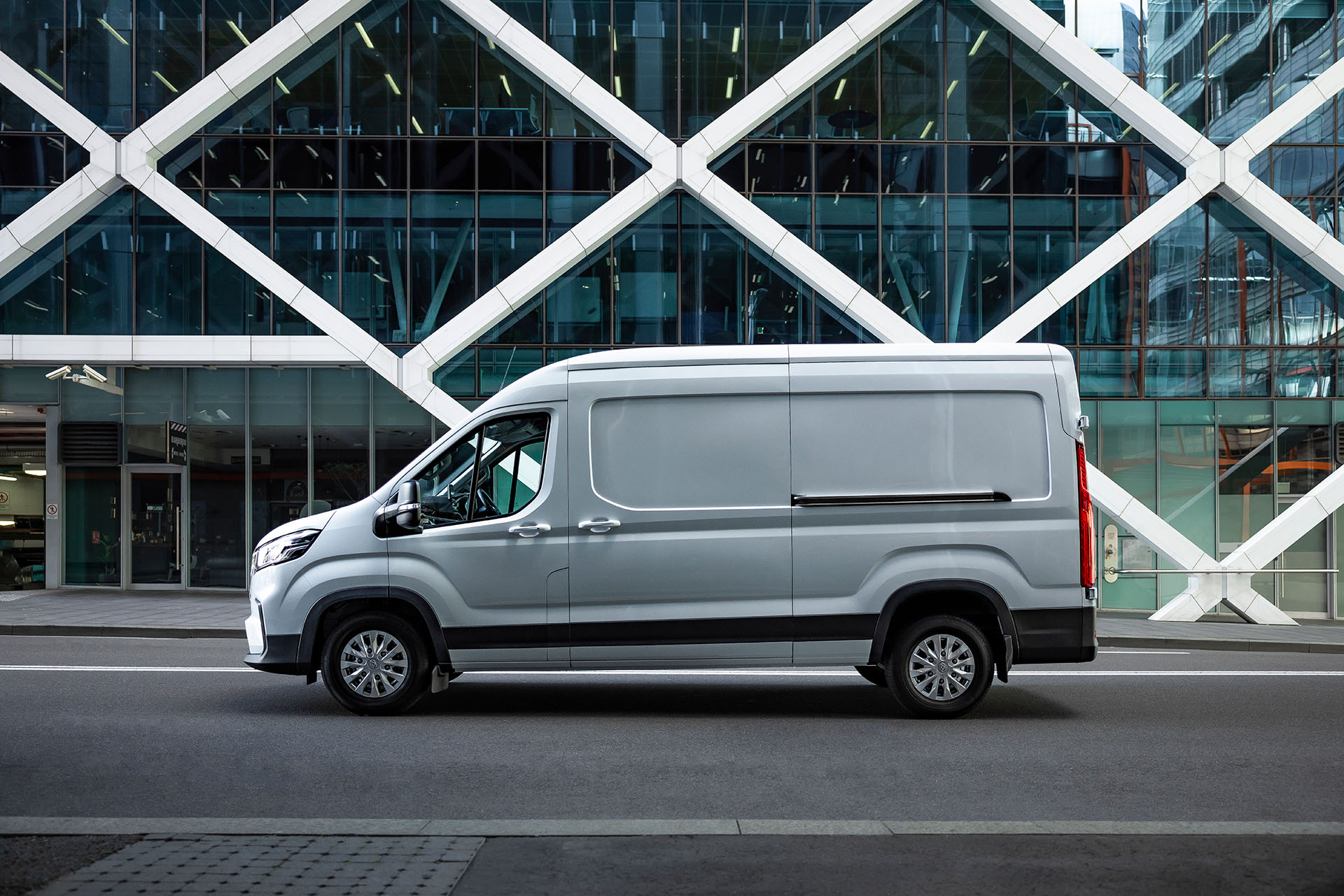 LDV Deliver 9
Chinese rival LDV also has a hard-working electric van. 
Similar in size to the Ford Transit and available in medium wheelbase Big Van, long wheelbase Bigger Van and Cab Chassis models, the eDeliver 9 offers less payload (up to 1410kg) and is less powerful (150kW/310Nm). 
But there is a greater choice of models available and a more affordable starting price. The Big Van is offered with a choice of either 51.5kWh or 72kWh battery packs (costing from $66,078 and $74,774 respectively) while the Bigger Van also has an optional long-range 88.5kWh battery and the cab chassis is exclusively offered with a 65kWh battery pack. 
The 51.5kWh battery has a driving range of 186km, the 72kWh can travel 236km and the 88.5kWh can cover 296km between recharges. Despite having more capacity than the smallest Big Van, the Cab Chassis can only cover up to 155km on a single charge. 
The Big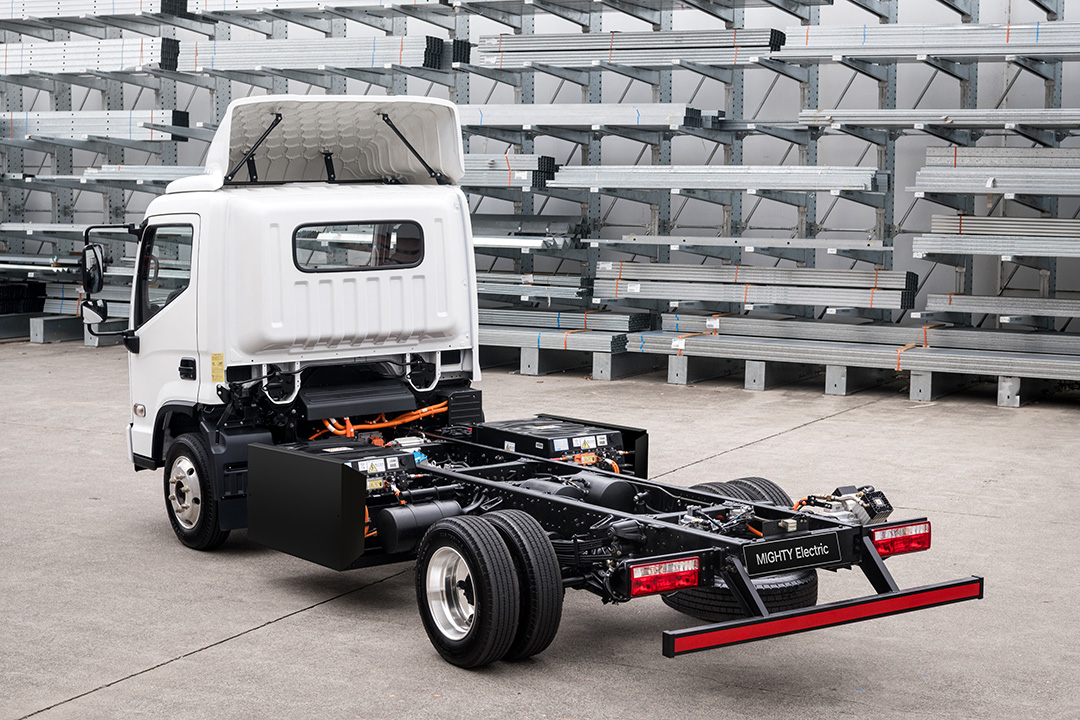 Hyundai Mighty
If you need something more, there are a range of all-electric light-duty, heavy vehicles charging into New Zealand showrooms soon, such as the Hyundai Mighty. 
Available as standard in cab chassis configuration, Hyundai New Zealand will also offer the Mighty with a genuine tray back and refrigerated or regular pantechs as optional extras. It is also evaluating a tipper tray. 
The Mighty is powered by a 120kW/320Nm electric motor and has a 114.5kWh battery that can deliver up to 200km of driving range at its maximum 7.3-tonne GVM (which equates to a payload of around four tonnes including the fitment of a tray or body). 
Like the Hyundai Ioniq 5 and Ioniq 6, the Mighty is capable of ultra-rapid 800V charging which reduces the time it takes to recharge the batter from 8-100 percent in just over one hour. 
The Mighty is due to go on-sale in New Zealand in the second half of 2023 priced from around $170,000 (plus on-roads). 
Fuso

eCanter
Before Hyundai joins the electric truck brigade, Fuso was the first to introduce a battery-powered heavy vehicle to Australia with its eCanter in 2021. 
The Japanese brand used the Brisbane Truck Show to showcase the latest-generation model that is due to go on-sale in early 2024, featuring numerous upgrades that improve its useability, driving range, comfort and safety. 
The variety of models has been increased too, with the 2024 eCanter to be available in a range of wheelbase options, weight ratings and with a City Cab or Wide Cab. 
All models feature a newly developed electric motor built into the rear axle itself that produces 129kW and 430Nm and now has four stages of 'Engine Brake' control which harvests energy while decelerating and allows drivers to come to a complete stop without using the regular brake pedal. 
The next eCanter will also introduce a clever electronic power take-off (PTO) that opens up new possibilities for its useability, with the battery able to supply power to ancillaries such as tipper and refrigerated bodies and cranes. 
Fuso says it will open orders for the next generation eCanter later this year with more details, including New Zealand specifications and pricing, closer to its launch.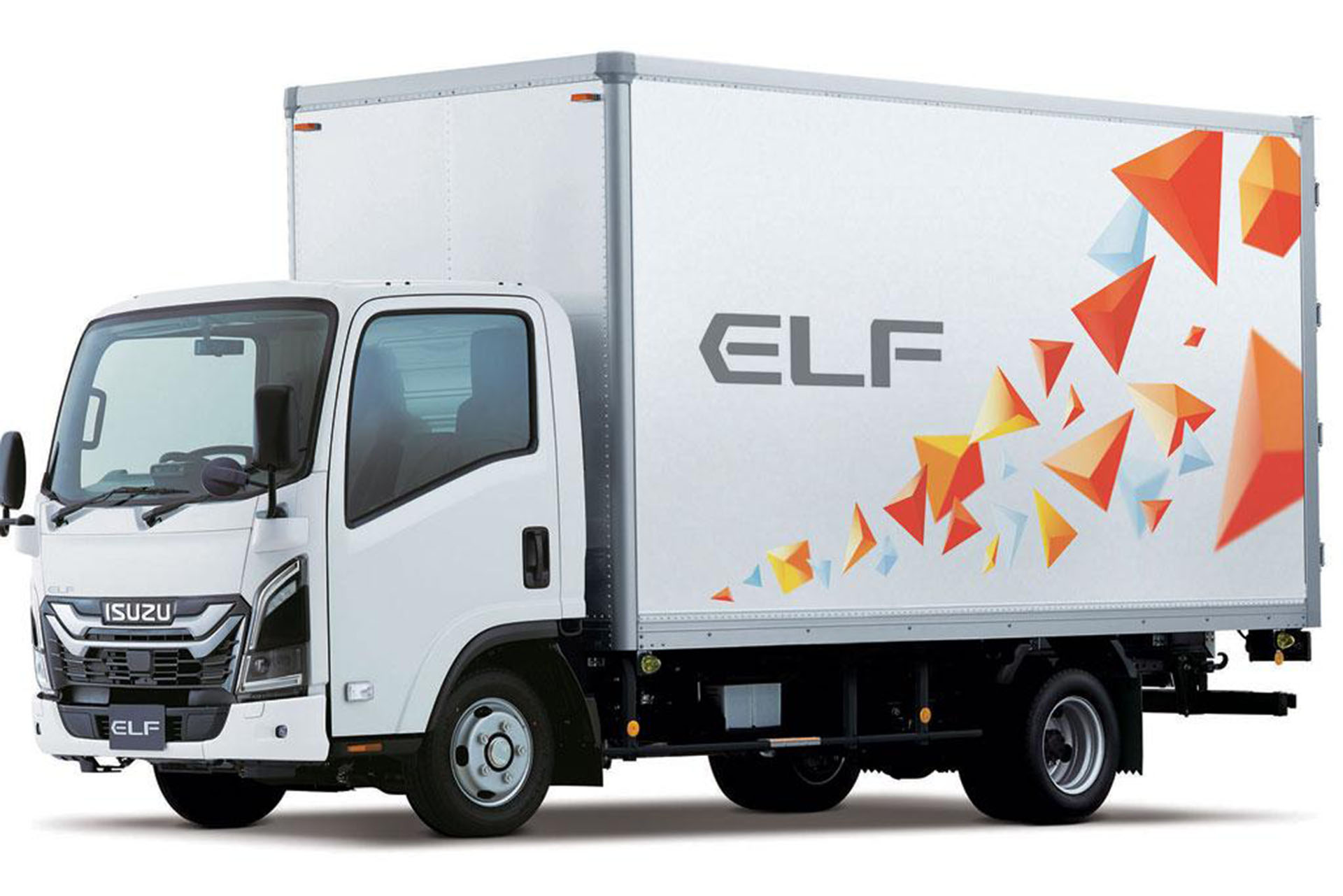 Isuzu

ELF

Series
Similarly, rival brand Isuzu used the Brisbane Truck Show to preview its first electric ELF Series range of trucks just weeks after its global debut in Japan. 
The range is set to include a wide variety of configurations from standard cab models with less than 3.5 tonne GVM up to wide cab versions with a maximum GVM of 7.5 tonnes. 
All models will feature a stack of 20kWh battery packs designed to replace external fuel tanks (two in standard cab for a 40kWh capacity, three in high cab for 60kWh and five in wide cab models for a total of 100kWh) and have an electric motor capable of producing between 110-150kW of power and 370Nm of torque. 
The new ELF Series range has been designed with a modular approach that Isuzu calls 'Choose your future' and centres around electric and diesel-powered models sharing as many operational components as possible, which makes them compatible with conventional trucks and allows customers to seamlessly transition to battery-electric vehicles without any compromises. 
"What will be fascinating to see play-out is Isuzu's introduction of a modular architecture and component standard. Essentially, this allows for the optimal merging of components, parts and devices to fulfill various needs and applications, all in anticipation of new and emerging technologies coming to the fore," said Isuzu Australia Limited's Chief of Strategy, Grant Cooper. 
"This is certainly a new and exciting way of tackling product development for Isuzu and combines the best of both worlds – existing commercial vehicle realities and the benefits of future tech." 
Isuzu says it will confirm local details for its electric ELF Series closer to its official launch in New Zealand next year.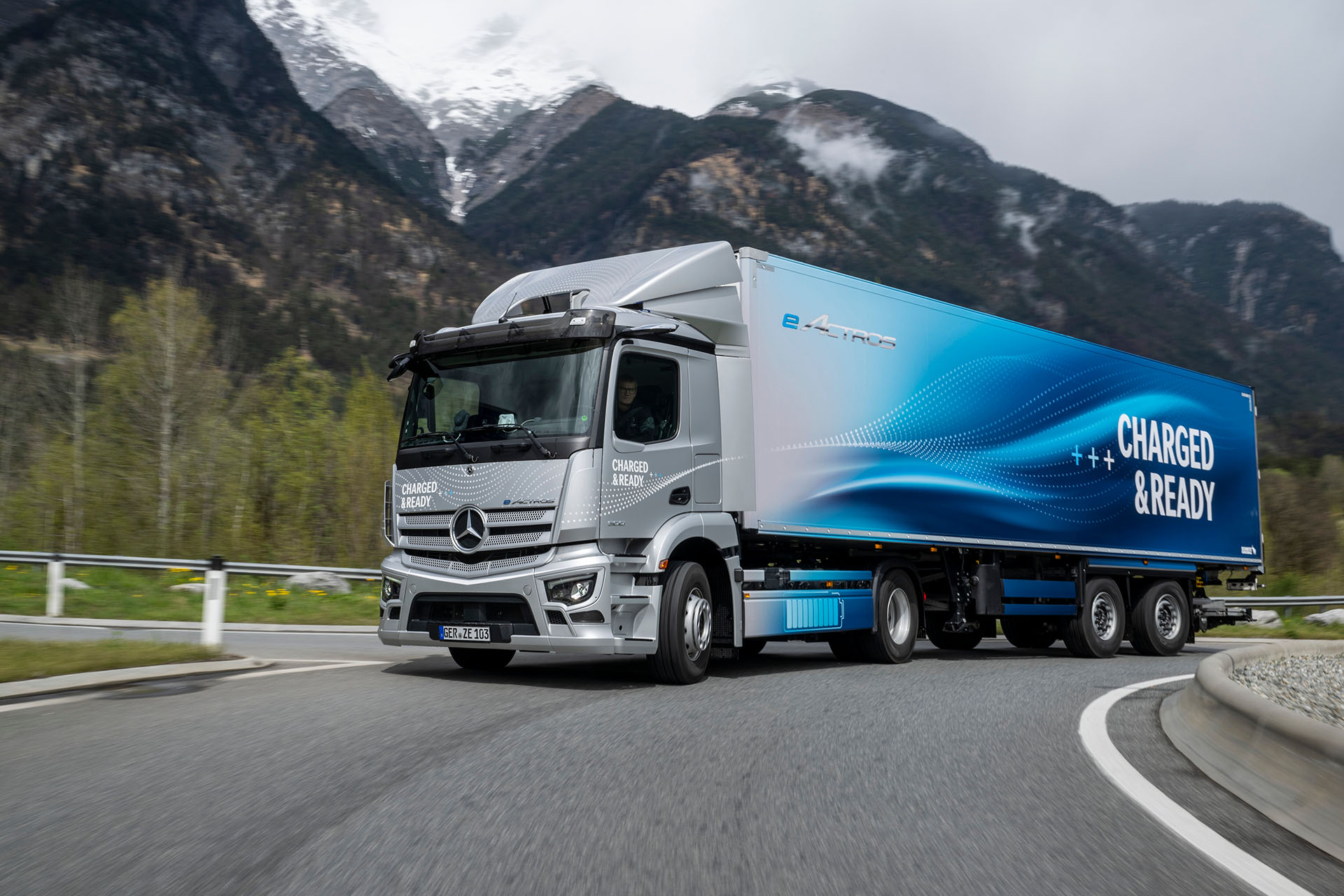 Mercedes-Benz

eEconic

and

eActros
Stepping up another level again, Mercedes-Benz Trucks showcased its all-electric eEconic and eActros heavy-duty trucks at the Brisbane Truck Show. 
The eEconic is a waste collection vehicle and has been designed from the ground-up to work in densely populated areas with a focus on safety, visibility and practicality, with the obvious community benefit of reducing noise and emissions. 
The eEconic is based on the same platform as the eActros cab chassis, which will begin local trials in Australia and New Zealand later this year in anticipation of being made available to purchase or lease within the next 18 months. 
In Europe, the eActros is offered in two configurations with the choice of either a three- or four-battery set-up. Each individual pack has a capacity of 112kWh, resulting in a total capacity of either 336kWh or 448kWh, that provides a driving distance of up to 400km on a single charge. 
In either configuration, they are powered by a twin electric motor set-up that delivers a continuous output of 330kW and a maximum output of 400kW for powerful acceleration, and a two-speed transmission.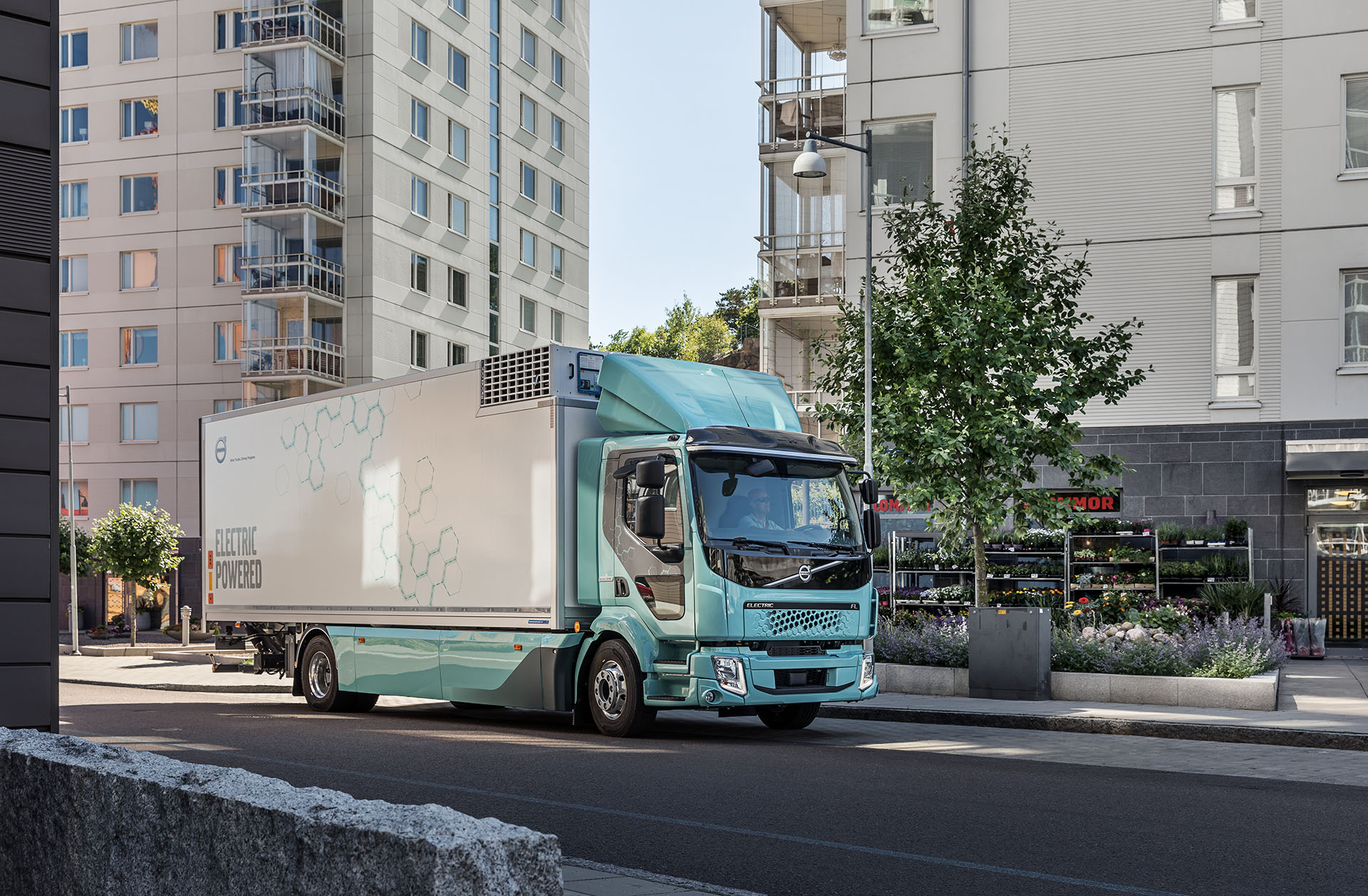 Volvo FE
Swedish rival Volvo has already beaten Mercedes-Benz to the punch with its FL and FE range of electric trucks confirmed for sale in New Zealand later this year, with a view to manufacturing in Brisbane by 2027. 
The smaller FL range, with a maximum GVM of up to 16 tonnes, is a two-axle model available in two different wheelbase configurations with the choice of three or four battery packs that hold 265kWh and 375kWh respectively and can deliver up to 400km in driving range. 
It has a single electric motor that produces 130kW of continuous power. 
The larger FE range is a three-axle truck with a GVM of up to 26 tonnes, has two electric motors with a maximum output of 225kW and is also offered in either three or four battery configurations. It has a maximum driving range of up to 300km. 
For more information on managing the future planning for your trucks and light commercial vehicles, talk to our specialist team at SG Fleet today. 

Driving Insights